Submitted by CHW
(Calgary) – Are you looking for an unforgettable night of fashion, music, and entertainment? Look no further than CHW's third annual Fashion Blooms event!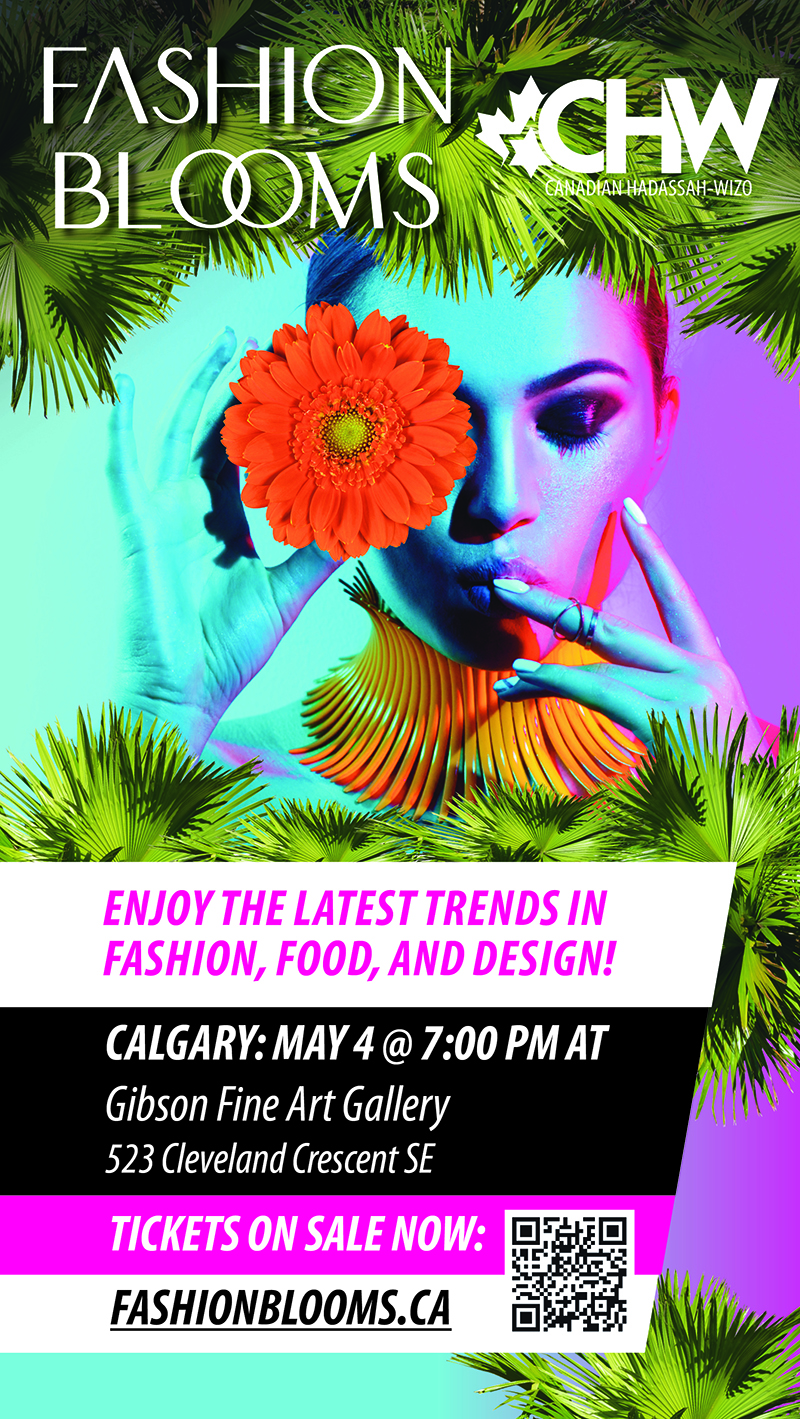 Get ready to experience the immersive world of FASHION, mingle with young professionals, walk the red carpet, and discover the latest trends in fashion, food and design in Calgary on Thursday May 4 at 7 pm at Gibson Fine Art.
We're taking Fashion Blooms to a whole new level this year, and we want you to be a part of it.
Join us for a night of unforgettable memories and fun, all in support of a great cause. Don't miss out – get your tickets now and let's show everyone that CHW is more than just your Bubbie's charity!
Now in its third year, CHW has entered a new era, engaging the next generation of supporters. Join us for an evening of the latest trends in fashion, bid on spectacular auction items, and be surrounded by engaging visuals and entertainment. Cap the evening off as the room transforms into an after-party. Dress code is cocktail attire.
FASHION BLOOMS proceeds will support CHW Neri Bloomfield Academy of Design (NBA) in Haifa, Israel. Funds raised will benefit scholarships for at-risk students to provide advancements in education while also providing innovative equipment to enhance the future of the Israeli fashion industry. NBA awards academic degrees in a wide variety of creative fields, including graphic design, architecture, and fashion. This institution is building academic excellence and becoming a major influencer and innovator in the world of design. A highly respected institution of higher learning, the pluralistic student body includes Arab, Druze, Ethiopian, Jewish, and Christian students who learn together with peaceful coexistence.
Visit fashionblooms.ca to register and a tax receipt will be provided for the maximum amount allowable by law following the event. Can't attend but want to support the cause? Make a donation in lieu of attendance at fashionblooms.ca.