By Sharon Marcus
(EJNews) – It was 1996, when a group of Edmonton community leaders agreed that we owed much of our own personal success to the commitment and unwavering support of our parents. Our Parents' Home is a visionary project, initiated under the leadership of Tulane Rollingher, and the culmination of years of work by a group of dedicated community volunteers who took action with little more than their drive and determination to build a senior's home in Edmonton so that our parents might live in comfort and dignity in their remaining years.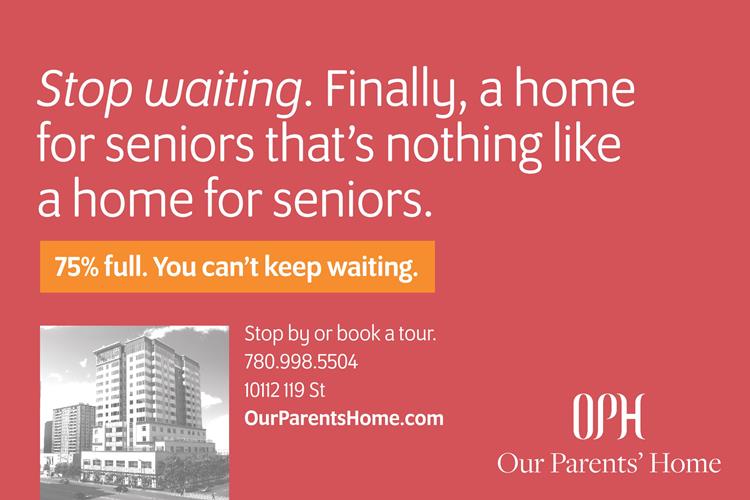 The opening of Our Parents' Home (OPH) has elevated the standards for seniors' communities across Alberta and likely Canada. Led by a team of experts from Christenson Communities and AdvantAGE Assist, who are passionate and who have dedicated their careers to enhance the wellbeing of seniors, OPH has achieved significant recognition since it opened its doors in the summer of 2015. In such a short period of time it was with great pride that the OPH Board of Director's shared the following accomplishments at the recent donor recognition and resident celebration:
OPH was ranked #1 by the Altus Group as the top Seniors Community in Edmonton based on building, profile, overall construction, finishes, décor, amenities and purposeful programing.
OPH was ranked as one of the leading care programs in Edmonton by the Health Quality Council of Alberta.
OPH has received top grade Accreditation recognition by Accreditation Canada.
OPH has received 100% compliance with superb recognition in two consecutive Accommodation Standards Audits by Alberta Seniors.
OPH has reached the highest employee satisfaction results at 94% in the Christenson-Advantage portfolio.
Our Parents Home has significantly enhanced the quality of life for those residents who live here. Residents at OPH are able to maintain connection with their loved ones and families and live purposeful lives in a community that embraces all faiths, a truly remarkable legacy.
Come see what we've built at our Open House on Sunday, November 20th from 2 – 4 pm.