The Edmonton Jewish Hockey League is proud to announce they will be sending a team to compete in the 2015 Western Canada Jewish Hockey Tournament hosted in Calgary, this month.
The Tournament will be taking place on April 11 and 12, with the final being held on April 12 at 1:00 PM at Calgary's West Hillhurst Arena.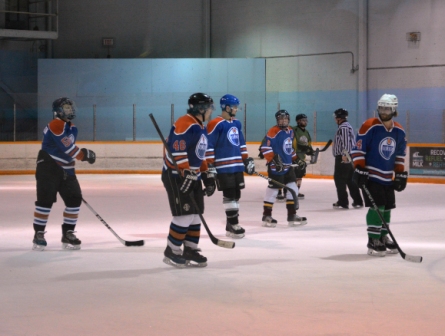 Team Edmonton will be donning Orange and Blue, colours synonymous with hockey victory in Alberta. The Team is made up of many of this year's EJHL Champion HeAtBaGs and also features players from third place Aldan and runner up Acme Scrappers. The Team is comprised of current and past EJHL individual award winners and is looking forward to going QE2 Highway and competing against their provincial rivals as well as an entry from Saskatoon.
In the spirit of competition if you would like to wish Team Edmonton well and encourage them to victory please e-mail words of support to the team using EdmontonJHL@gmail.com
Best of luck to Team Edmonton!
Click here to find out how the team did, and to see the photo gallery from what was an amazing Calgary tournament!