by Joseph Tappenden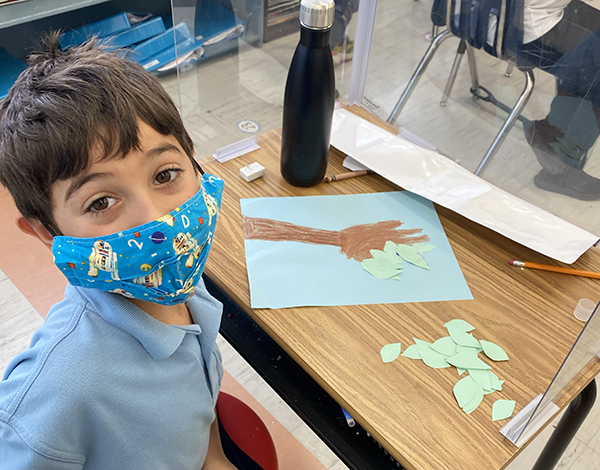 (AJNews) – Celebrating Jewish holidays is an integral part of student life and academic programming at the CJA. Students learn about holiday traditions and customs and participate in across-the-school celebrations. Students experience each holiday through learning of text, singing songs, and creating art projects.
This year at the CJA, students and teachers found innovative ways to celebrate the holiday of Tu B'Shevat. Throughout the day students experienced Tu B'Shevat through multiple lenses. In science class, students used the day to promote environmental awareness. In math, students designed beautiful landscapes with their fraction colouring. In partnering with the Jewish National Fund, students were guided on a virtual tour of Israel lead by JNF Shlicha, Yifat Bear Miller. This experience made students feel as if Israel was right around the corner, rather than over 10,000 km away.
Students also had the opportunity to use the day as a way to reflect on why they are grateful for our environment and ecosystem. Drawings adorn the school hallways showing gratitude for the many ways that plant life sustains humanity, whether it be by providing us oxygen, bearing fruits or assisting in creating shelter. These meaningful Jewish experiences are ways that the CJA helps students explore Judaism and build their Jewish Identity, laying the foundation to ensure unique experiences as students continue on their Jewish journey.