By Stacey Leavitt-Wright
While our 'new year holiday' often includes joyful meals and gatherings with relatives and friends, the preparations for the celebration begin long before Erev Rosh Hashanah arrives.
I am not just referring to the brisket and honey cake, or the security awareness sessions we recently held for Back to School and Back to Shul. In Jewish tradition, the month of Elul is a time of repentance to plan for the High Holy Days. Elul is a time to search one's heart and draw close to God to prepare for the coming Day of Judgement, Rosh Hashanah, and Day of Atonement, Yom Kippur.
Many Jews also visit the graves of loved ones throughout the month in order to remember and honour those people in our past who inspire us to live more fully in the future. As we enter Tishrei, the month of beginning, it is a fitting occasion to consider where we are headed, considering where we have been.
Now We Go Forward is the theme of the United Jewish Appeal (UJA) campaign this year. Like every North American Jewish community, we faced challenges throughout the pandemic. The challenges kept coming—from lockdown to reopening. From peace to war. From certainty to uncertainty. But we kept going and are emerging strong.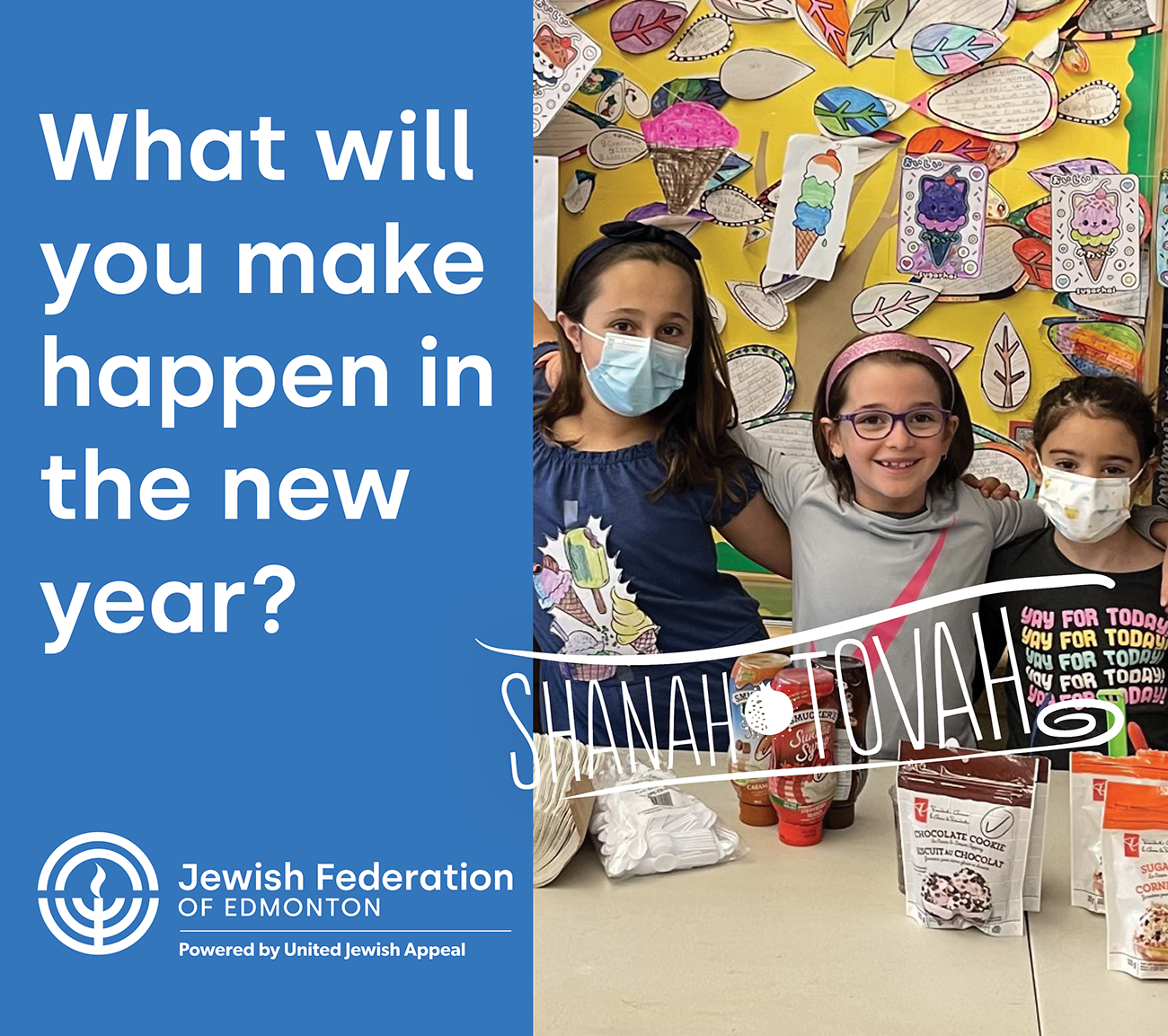 Through the pandemic, we found ways for nearly everybody to take part in Jewish life virtually. We are striving to create a culture of belonging for all who are Jewish and our loved ones by building bridges with inclusive programming and events.
Thanks to your input, we developed a new strategic plan for the Federation. Our strategic plan focuses on inclusion, advocacy, and leader development, anchored through capacity building and enhanced communications. We need you to help us chart the path forward for our community.
The strategic plan has framed our path for action, and now is the time. New initiatives outlined in this plan and additional considerations require your support. That one crucial component that brings our community forward is you. Because now, WE go forward with you at our side.
On behalf of my family, Erin, Jordyn, Abby and Zoe, the Jewish Federation of Edmonton board and staff, I want to wish everyone a Shanah Tovah U'Metukah, a happy and sweet New Year.
 Stacey Leavitt-Wright is the CEO of Jewish Federation of Edmonton