By Joseph Tappenden
(Calgary) – At the CJA, to start the year off right, we are encouraging our students to say the Shehecheyanu. Typically one would say the Shehecheyanu at certain moments throughout the year, whether it be a special occasion or performing a mitzvah for the first time in a year.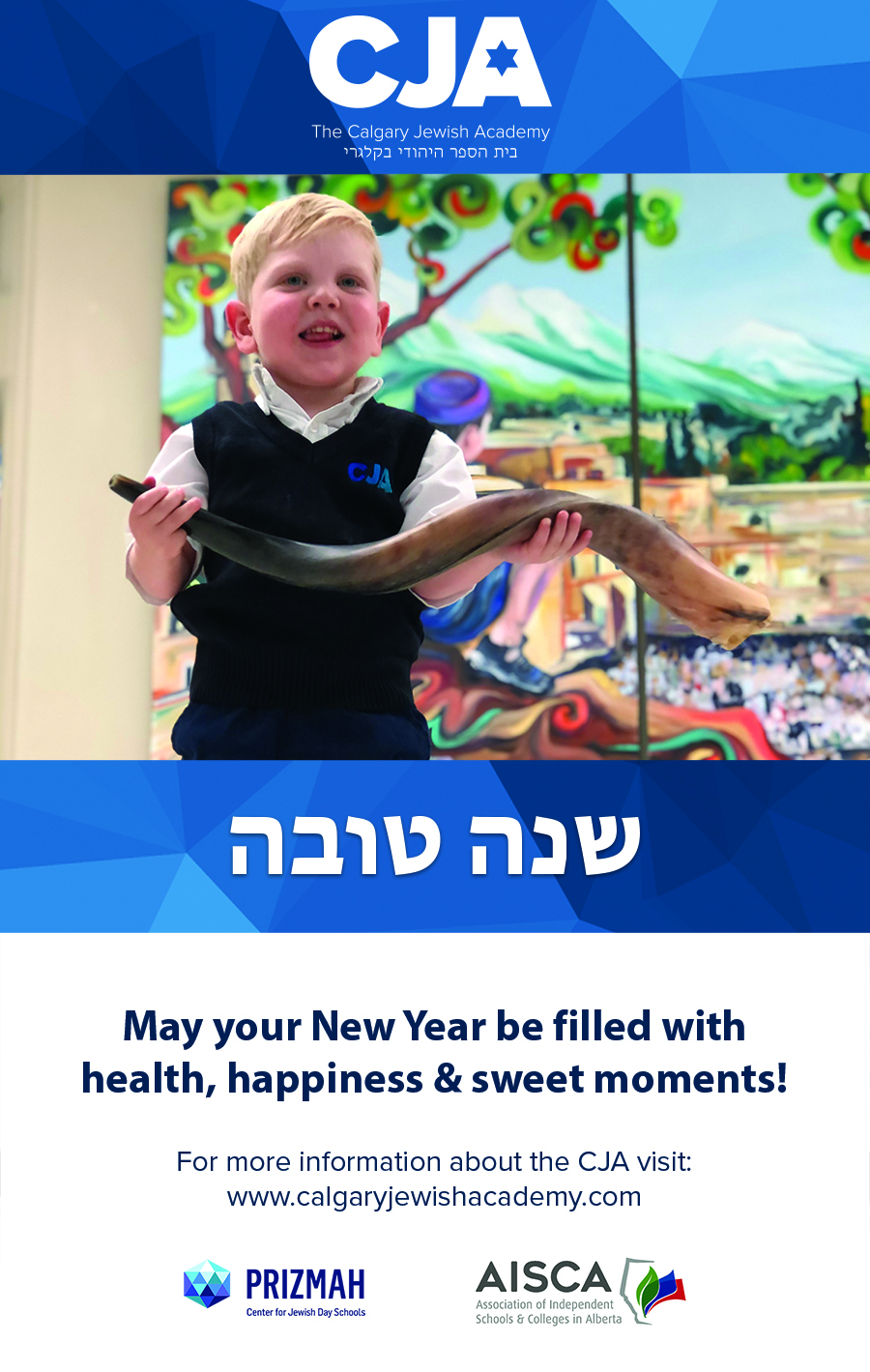 In our case we say the Shehecheyanu to show our gratitude for an exciting school year filled with memorable moments. The start of the school year is a much-awaited occasion, eagerly anticipated by students, families, and teachers alike.
For students, the first day back at CJA is more than just a return to books and classrooms. It's a chance to reunite with friends they've missed during the summer, sharing stories of adventures and discoveries. Laughter and chatter can be heard in every hallway as the school comes alive with the vibrant energy of young minds ready to embark on new academic journeys.
Families, too, are thrilled to see their children embrace their education. The start of the school year signifies a fresh chapter, a time for growth and learning. Parents beam with nachas (pride) as they witness their children's excitement to learn, connect, and develop valuable skills that will shape their children into community leaders.
Behind every well-prepared classroom door stands a dedicated teaching team. The educators at CJA eagerly await the return of their students, ready to guide and inspire them. Their lesson plans are carefully crafted, infused with creativity and innovation to ignite young minds. The joy of sharing witnessing their students' curiosity evolve into understanding is a reward that fuels these passionate teachers.
Yet, it's more than just academic pursuit that brings everyone together. The CJA community is woven with threads of diversity, collaboration, and shared values. Reconnecting after the break allows this vibrant community to rebuild its strong bonds. The words of the Shehecheyanu stick with us as we are giving thanks for giving us life, raising us up, and bringing us to this very moment –  this special moment where we start a new year of learning together.