by Rabbi Binyomin Halpern
(Calgary) – "Life is a parade of marching moments"
I can still remember hearing these words in a shmuess, a serious talk on ethics, given by one of my Rabbeim (Torah teachers). His point was that we are always presented with new scenarios and situations. The challenge for us is to capitalize on those situations, and respond correctly in each circumstance.  If, however, we are slow to respond or don't respond at all, that moment may very well march along without us and we will have missed that opportunity.
For me, these words ring true now more than ever. This year, as we attempt to settle into new and unfamiliar routines, we turn our attention to Pesach, (Passover) and the Seder. We cannot help but contrast this year to previous times.  Previous years seem now to have been our 'zman cheiruteinu,' the time of our freedom, when we celebrated Passover royally with family and friends.
This year's Pesach experience will undoubtedly be quieter and perhaps less festive.  Perhaps, though, we can view our situation as a 'moment,' a new experience that Hashem has given each of us that challenges us to excel at.
Seder night itself is always markedly different from all others, as is illustrated in the famous questions of the Mah Nishtana section of the Hagaddah.
'All other nights we eat matza and chametz (regular leavened bread), why this night only matza?''
"All other nights we eat other vegetables, why on this night are we eating the marror (bitter herbs)?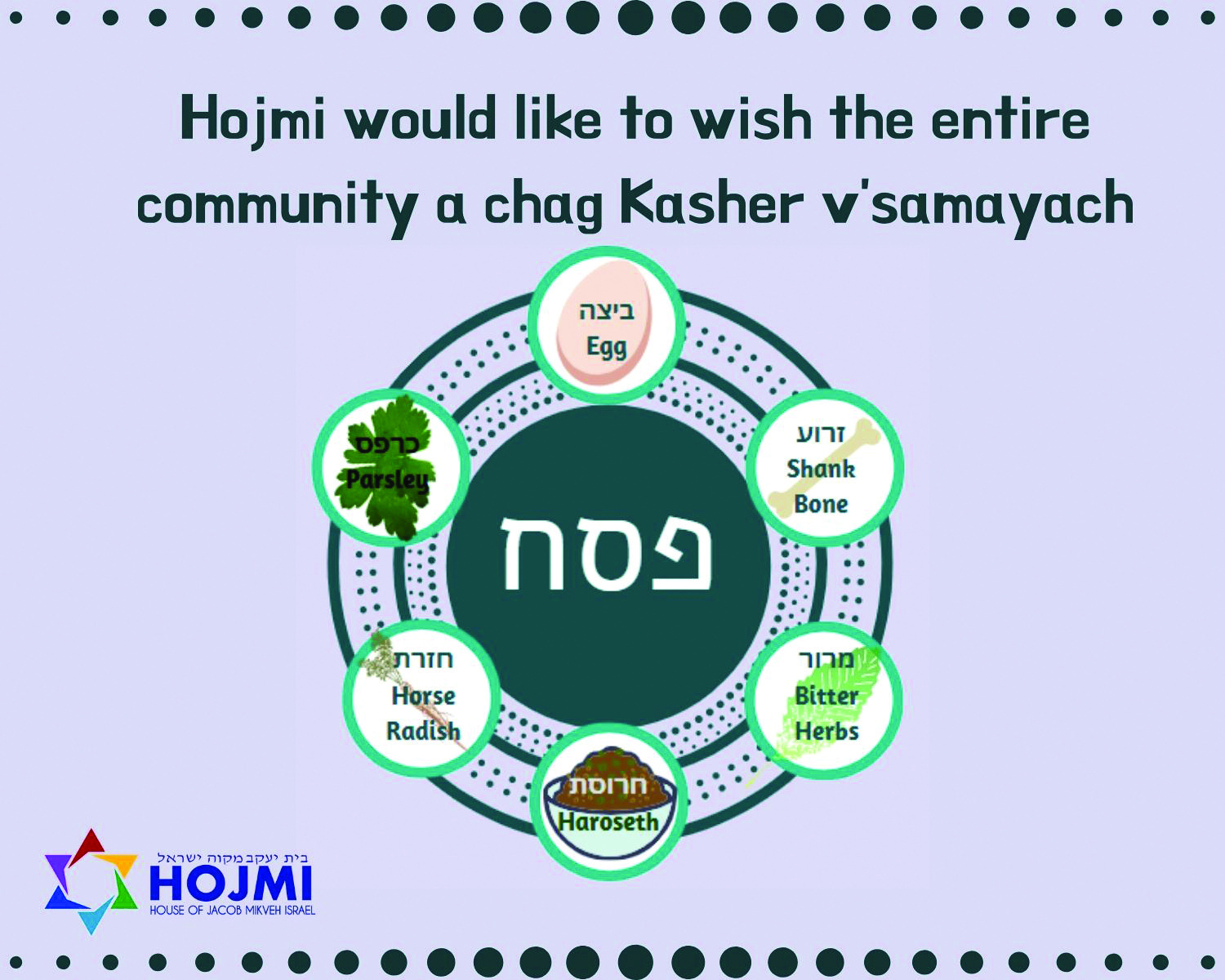 The answer to these questions is that by doing things differently, it allows us to focus on the message. Specifically, on the Passover message that we were slaves in Egypt and that Hashem took us out, affording us a special relationship with Him, and a mission in this world.
We are all doing things differently now. This change can be an opportunity for us to focus and give us the freedom to challenge ourselves to do things differently. It is a time for us to re-examine our Torah values and mitzvah observance. Similar to the custom before Rosh Hashana, the Jewish new year, I would suggest that now is the time to consider new and meaningful commitments. By Rosh Hashana we call them New Years' Resolutions.  The Second day of Pesach, is the time when the Omer offering was brought from the new crop of barley. Perhaps then we can call this one a New Ears Resolution (sorry, couldn't help myself).
 In uncertain times such as these it pays for us as well to talk to Hashem openly and honestly, voicing our fears, gratitude, and pledges to do more. By capitalizing on this year, we will be able to look back with pride at a significant time in our lives which spurred us to new heights in our Judaism and our relationship with G-d.
Malka and I wish everyone a Chag Kasher Vesameach, a safe, joyous, and meaningful Pesach.
Rabbi Binyomin Halpern is the Rabbi at the Congregation House of Jacob Mikvah Israel in Calgary.