(EJNews) – Edmonton JNFU and Hillel Edmonton are presenting a very special program on October 24, 2017 at the University of Alberta featuring guest speaker paralympic gold medalist  Noam Gershony. Don't miss this unique opportunity to hear his miraculous story of survival and accomplishment.
On September 8, 2012, an entire nation watched as the flag of Israel was raised over the London Paralympics and as tears appeared on the face of the emotional young Israeli tennis champion, Noam Gershony.
Six years before his gold medal win in wheelchair tennis, Noam was serving as an IDF Apache helicopter pilot. At the outbreak of the Second Lebanon War, he was severely injured in an operation that brought two helicopters down.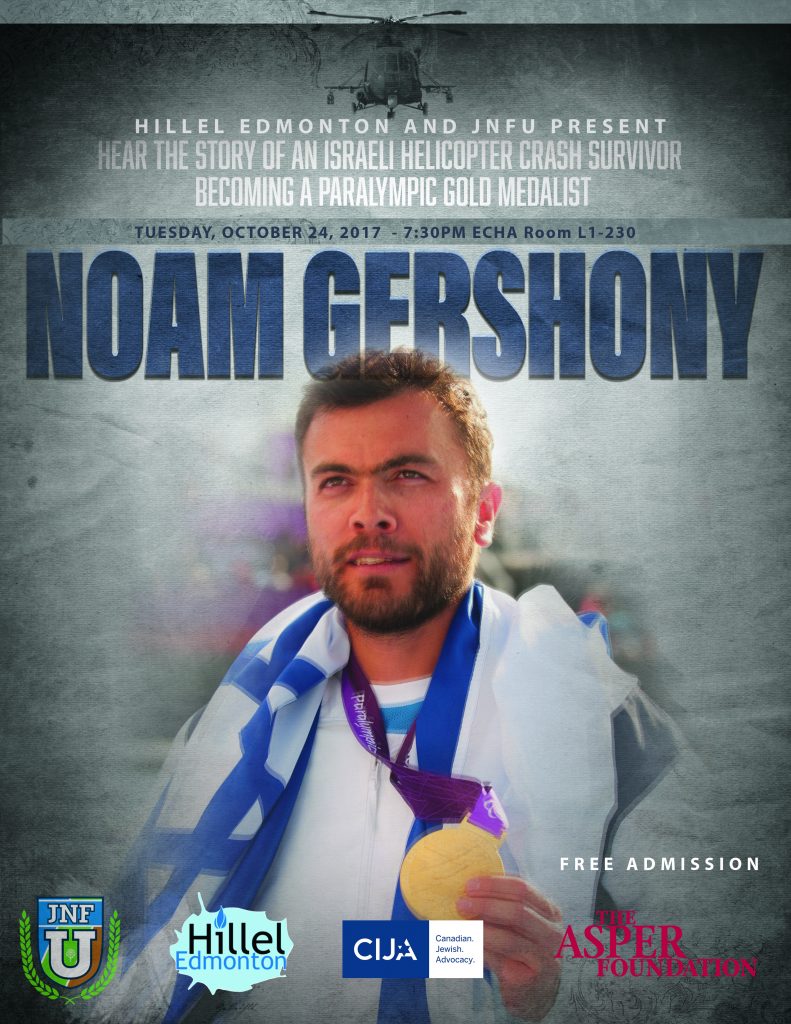 Thanks to the initial work of the IDF's search and rescue unit, the doctors at Rambam hospital, and Noam's positive attitude, he not only survived but now serves as an inspiration for people around the world. For many of us, Noam is a symbol of hope, of determination, and of triumph.
Noam Gershony will be speaking in Edmonton on October 24, 2017 at the University of Alberta – in the Edmonton Clinic Health Academy L1-230 at 7:30 pm. There is no charge for this event.
Recap video of his story: Noam Gershony Recap