By Debbie Lambert
(AJNews) – When Chef Amanda Lambert was asked to contribute to this issue of AJN, featuring 'Empowering Women,' she jumped on it! Amanda saw an opportunity to share her own personal experiences as an example of a woman's ability to empower herself in the culinary realm.
Amanda's interest in food and its preparation began at the age of 3, all thanks to her Grandma Miriam, an expert cook and baker, who could often be found catering upscale intimate dinner parties or large gatherings of 30 or 40. Amanda watched, asked questions, and participated in helping whenever possible.
Starting at age 12, Amanda worked in various restaurants around Calgary. No matter what the job, from fast food outlets and family style restaurants to upscale dining venues, she had a fierce work ethic, was eager to learn, and was always enthusiastic.
Amanda explains,
"Even at a young age, I felt that my dedication, commitment, and work ethic needed to be strong for me to excel in an industry where females often aren't taken seriously and get passed over for promotions or raises."
Candidly, Amanda admits, "I struggled in the public school system. I knew I was destined to do something in the culinary world, but I wanted and needed to learn and be professionally trained if I was going to have credibility within the industry. I just knew I could do it if I was given a chance."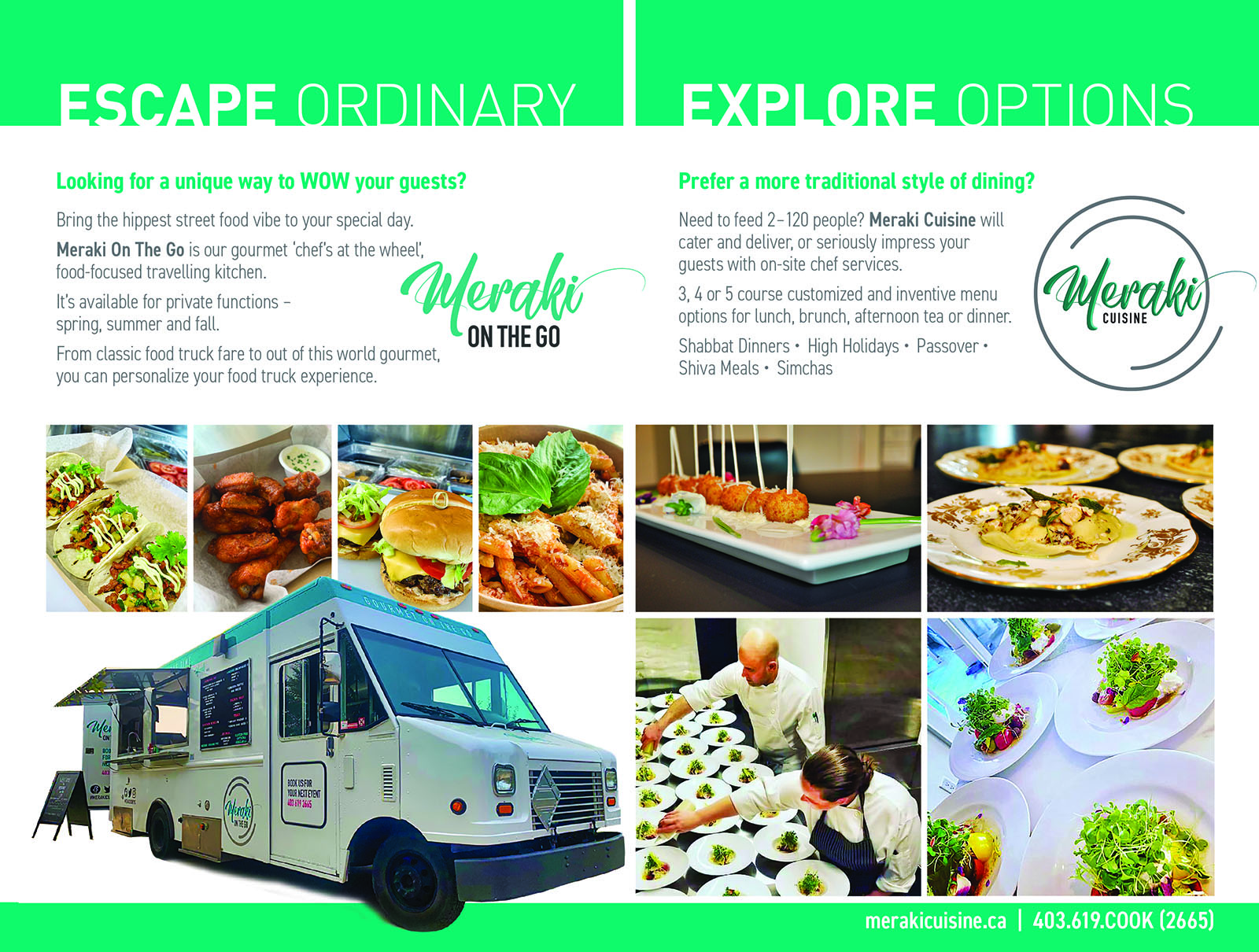 She was given the chance!  Amanda graduated from the SAIT School of Hospitality Culinary program in 2013, winning two scholarships in the two-year program. It is worth mentioning that for the sixth consecutive year, CEOWORLD Magazine recognized SAIT as the number one hospitality school in Canada on its list of the world's Best Hospitality and Hotel Management Schools, as well as the nation's number one culinary school.
Amanda subsequently left Calgary to hone her skills abroad. After a brief internship in the Black Forest in Germany, she travelled to the UK and Scotland. While at the Savoy Hotel in London, she received 2 promotions. It was then on to St. Andrews Golf Course at the Fairmont in Scotland. Another promotion was in order – she was made Chef de Partie at the Fairmont.
"I will always be grateful for the opportunities I was given in Germany, London, and St. Andrews. It gave me a complete sense of purpose and boosted my self-esteem and self-worth. I've learned that a woman needs to feel that confidence if she wants to empower herself in this business."
"I had moments where I was apprehensive about venturing into the world on my own as a 21-year-old woman, but I pushed through and just went for it. I've learned not to let my fears determine my future and my ultimate goals."
In 2016, Amanda returned to Canada. Toronto was the first stop where she worked at the upscale North 44 restaurant until it closed. Moving with then mentor Executive Chef Sash Simpson, to Sash Restaurant and Wine Bar, she was promoted to Senior Sous Chef… all before the age of 25.
"I always had an end goal of owning my own restaurant or catering business, but I knew that the more experience I could get working my way up through the ranks, watching and listening, the more successful I would be in my own venture," said Amanda.
"Empowerment is boosted by experience and education. I learned to be confident in my knowledge, but to continue to ask questions and try new things."
Occasionally, I still hear Amanda asking her 88-year-old grandma questions, especially about traditional Jewish holiday meals and dessert recipes.
While in Toronto, Amanda became one of Canada's top 10 Finalists in the coveted San Pellegrino Young Chef Aware competition – the youngest and only female chef that year to achieve such an honour.
Amanda returned to Calgary in November 2020. With the pandemic in its second wave and restaurants closed, finding work was practically impossible. Her life partner, Miltos Chiotelis, is also a chef, so the concerns about work were doubled. It was then that Amanda decided to seize the opportunity and open her own business, offering high-end catering and personal chef services.
Meraki Cuisine Ltd was born! (Mah-rah-kee) is a Greek word used to describe doing something with soul, creativity, and love.
Amanda explains that "more than ever, this is a business that requires 'thinking outside the box' and staying relevant. At the end of the day, the most important key to success is the food quality and taste, but you need the opportunity to showcase your creations."
In March of 2021, with the pandemic still thwarting indoor gatherings and parties, Amanda purchased a food truck and started Meraki-on-the-Go. She describes it as "an upscale, street food vibe menu with a gourmet twist."
"It was another opportunity to make my own success. If people couldn't gather indoors, we'd bring the food to them outdoors. Empowerment to me means that sometimes you make life changing decisions and not second guess yourself. I didn't want to wait around for somebody else to determine my future."
Statistics Canada's latest report on women and paid work found that while almost 60 percent of chefs and cooks were men, more than 70 percent of kitchen helpers, food counter attendants and related support staff (all lower paying jobs) were women. On the other hand, in 2017, for the first time, the Culinary Institute of America reported having more female than male students.  (Interesting to note, in its first year, 1946, they had one female student.)
Amanda laughs and offers this advice: "I've been yelled and sworn at and had things thrown at me. There were times where it could have broken me. I was once told that I needed to learn to be that word that starts with 'b' and rhymes with 'witch' if I ever wanted to make it in the industry. I didn't believe that then and still don't, despite what you may see on some TV shows.
"Being a chef is not for the faint of heart. Being a woman chef is even tougher, but don't give up if it's your dream. We're more powerful than we think. Hold on to your passion, have confidence. Be true to yourself. Speak up for yourself. The glass ceiling has started to crack, but we need to empower ourselves to empower other women to send a message. Equal respect, equal pay, and equal opportunities."