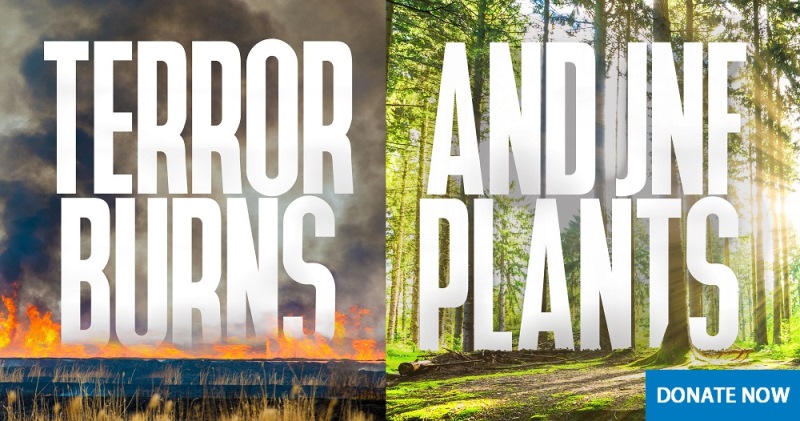 (JNF) – The Kite Terror on the Gaza Border continues!
Everyday, more fields, forests and nature reserves are burned and destroyed, breaking the hearts of the local residents. Over 1000 fires by "fire kites" have caused millions in damage! In particular, severe damage has taken place in the Be'eri and Kesufim Forest.
Join the JNF Canada Campaign to Rehabilitate, Replant and Regreen What is Being Destroyed.
Take Action Today. For more information, watch the short clip below: