by HAA staff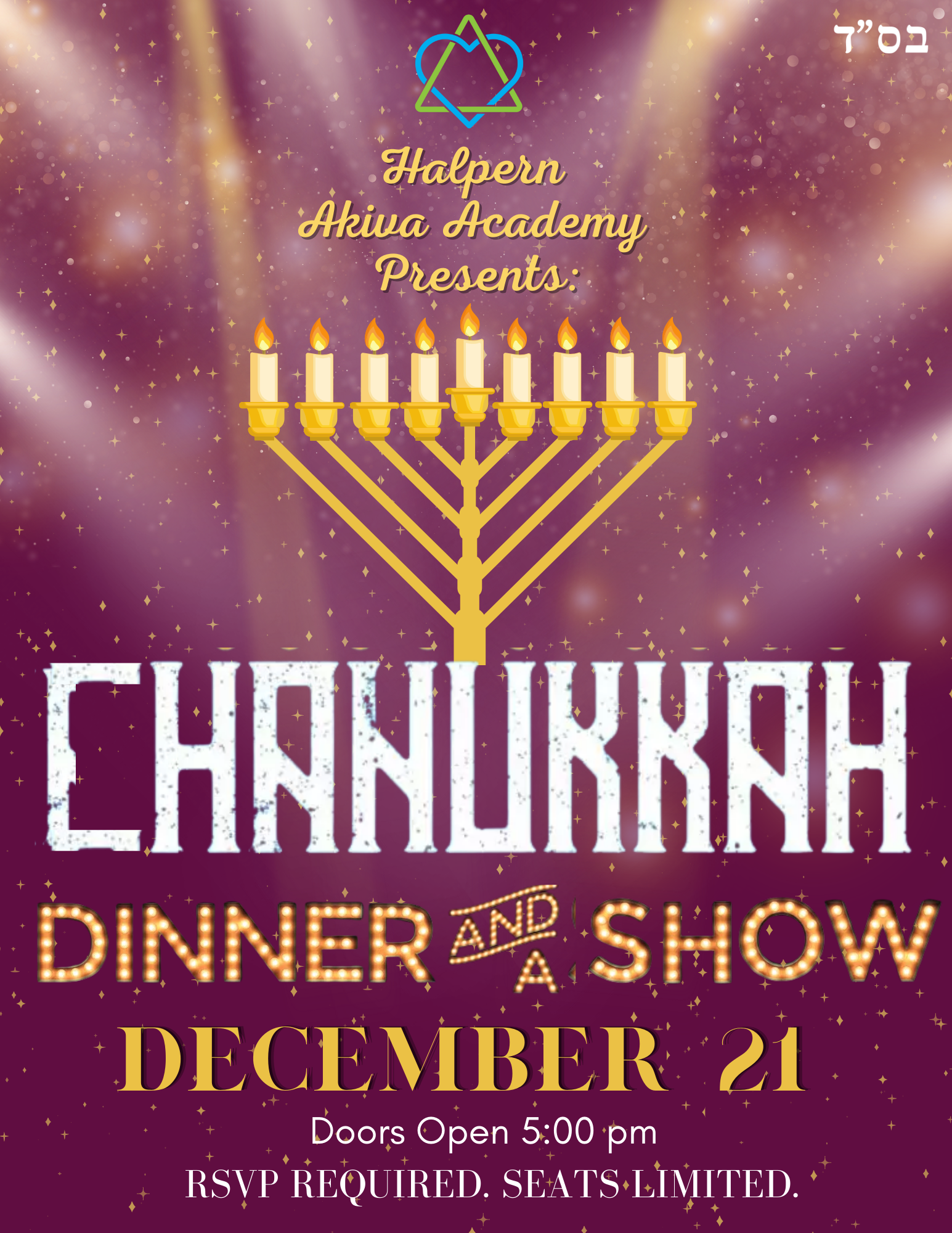 (AJNews) – This is a very special time of year, as we move closer to Chanukah and the midpoint of the academic school year. As daylight becomes the shortest part of the day, we are all too familiar with the time crush this causes to our busy routines. It is now, during this time, that the Jewish people remind ourselves and the world to be mindful of increasing the light and joy in our lives. Though the Jewish nation was engulfed by a different ideology, they rose to the occasion and expressed their Jewish pride by rededicating their holy Temple in Jerusalem, which we commemorate through the lighting of the Chanukiyah.
Through this lens, students at Halpern Akiva Academy have been exploring the importance of Jewish pride, a central lesson of the Chanukah story. "It is so nice to see so many of us show off our school pride by regularly wearing our amazing new school hoodies," expressed one student. Special thanks to Mrs. Naomi Reid, office manager of HAA for coordinating their production. "Demand has only increased since our first run, and I've been approached by many community members to find out if we will make another order," commented Mrs. Reid. If there is enough interest and stock, we will be looking into a second run.
Students are also gearing up for our forthcoming in-person Community Chanukkah Event on December 21st. This event will feature student Chanukkah artwork, live performances, a student film, and a delicious dairy dinner. We hope that everyone will be able to join us as we celebrate the lessons of Chanukah and the Jewish Education we provide the families of Halpern Akiva Academy.