by Deborah Shatz
(EJNews) – The fifth annual Festival Hatzafon will be held on March 16 and March 20 in Edmonton with the theme – Dancing with the Stars of David. Over the past five years, Festival Hatzafon has become a major cultural event for Edmonton and surrounding areas. As the only Israeli dance festival of its kind in Alberta, Festival Hatzafon will feature over 100 dancers and reach thousands of people from our local communities and abroad.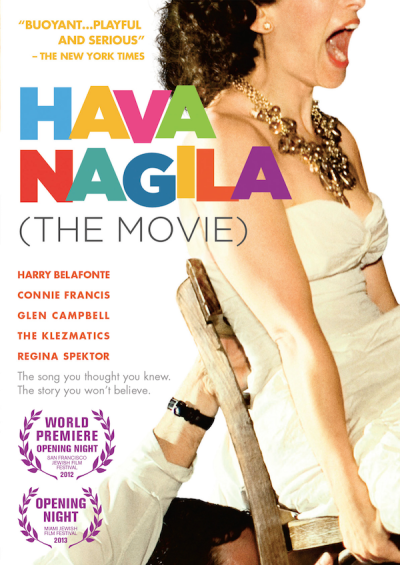 The initial launch of Festival Hatzafon "Festival of the North" took place in 2012 and the event has continued to grow ever since.  The Festival has become an anticipated celebration of Israeli dance and culture, engaging audiences beyond a single dance performance.
"Once again, we are thrilled to partner with Edmonton Jewish Film Festival and Ericksen Infiniti to screen the movie Hava Nagila at the CINEPLEX SCOTIABANK WEM on March 16, 2016," announced Stacey Leavitt-Wright, Festival Chair. "The film is a 'toe-tapping, entertaining celebration' of Jewish culture – a perfect prelude to our dance performance on March 20.  Hava Nagila features celebrities such as Harry Belafonte, Connie Francis, Leonard Nimoy and the Klezmatics so it emulates our star studded theme Dancing with the Stars of David."
This year's theme Dancing with the Stars of David will feature new choreographies and beautiful costuming with a 3 pm performance at the ATB Financial Arts Barn, Westbury Theatre on March 20.  Performers will include the Aviv Dancers, teen groups Mayim and Shemesh and Rikud Academy childrens groups. It is also going to include some talented singers: Sean Sonego and Rachel Kondor.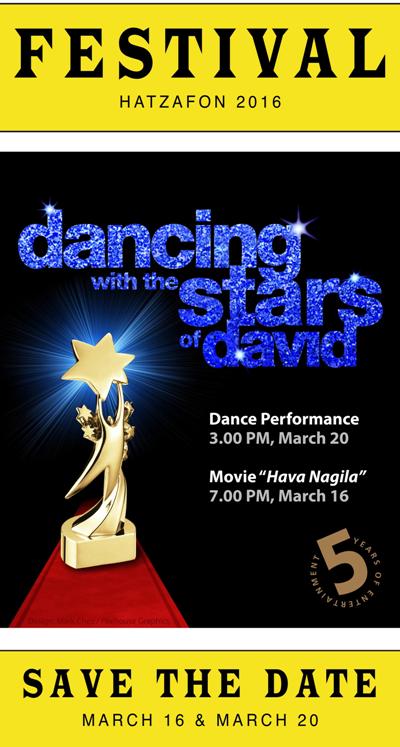 This year also marks the 10th anniversary of the Aviv Israeli Folk Dance Association (AIFDA) in Edmonton. "It has been a wonderful 10 years and it's going to be a fabulous afternoon of dance and culture," added artistic director Sari Uretsky Leung."We have many returning Aviv dancers and choreographers with fresh and innovative dances. We also have some new dancers this year as well as some new dances from a well known choreographer that we brought in from Israel, Ohad Atia."
The ATB Arts Barns will come alive with a kosher style deli and concessions that will be manned as a joint fundraiser for Shemesh Dancers and NCSY. The lobby will be decorated to reflect a celebratory atmosphere, conducive to visiting with friends. There will also be an interactive Israeli Circle Dance before the performance so visitors have an opportunity to experience the joy of Israeli dance which is the heart and soul of this festival. Everyone will have the opportunity to join in the fun and dance together before settling in to enjoy the performances.
Tickets are available at festivalhatzafon.com or the Talmud Torah School office.  Movie night tickets are $10 and dance performance tickets are $20 or you may purchase a package for both the movie and dance performance for $25. Professionally recorded DVDs of the events can be pre-purchased for $15.
For more information direct an email to festivalhatzafon@gmail.com.