by Seth and Murray Glick
(AJNews) – Everyone is talking about the HOT Real Estate Market. Is it true?  What is happening?  Well Virginia, it is true in most cases. What we are experiencing in North America in general is also happening here in Edmonton albeit not as crazy as Toronto.
So how do you navigate this? With your Realtor helping you understand the values of the property, its value to you and what to do if you really want to win the deal. If the property ticks off all your boxes and you can afford it, then you may be well advised to pay a little more than you thought. Trying to find the same thing again at the very least can take a lot of time or it might not happen.  So your peace of mind also has a price.  Make sure you have your financing underway with at the very least a mortgage pre-approval. Get your paperwork into your Mortgage Broker so you are ready to make an offer knowing you can do it.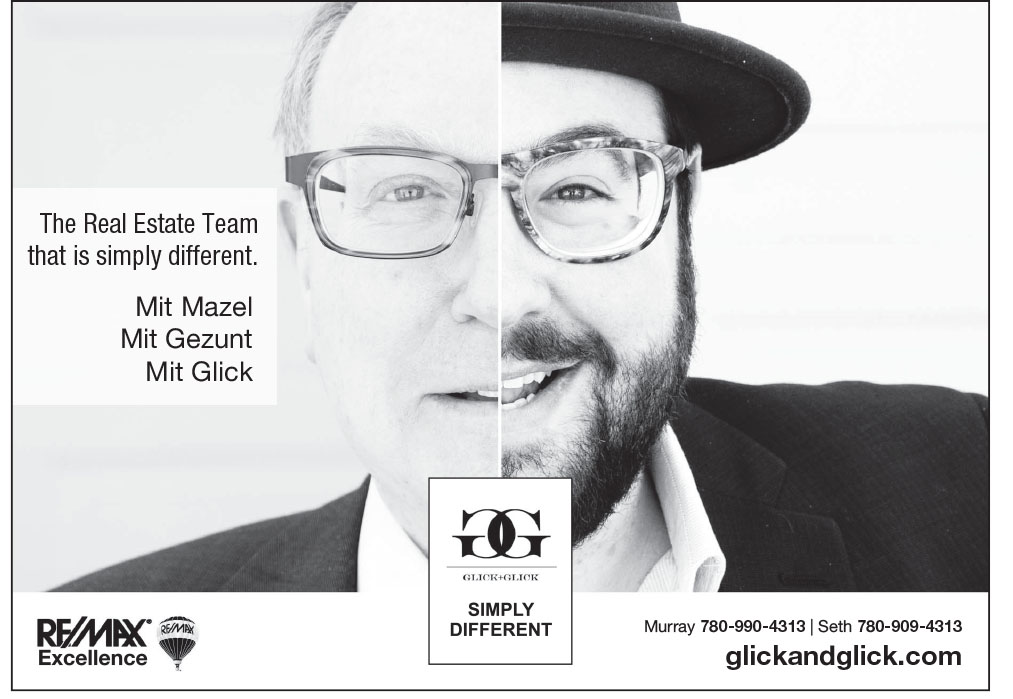 If you are looking to sell then how do you get the best price?  Again by listening to your Realtor's advice on how to prepare the property.  Fix as many little things as you see; even though they were not important for you they will look glaring to a buyer's fresh eyes.  All the things you have watched on the listing shows, paint the really unusually coloured rooms, touch up base boards, clean the bathroom exhaust fan, make sure there are no burnt out bulbs, clean in the corners and wipe away any cob webs.  All pretty easy things to do.
Don't forget the outside too!  Cut back shrubs and trees, clean up flower beds, clean the gutters, wash the sidewalk and driveway if muddy, and add a few flowers when you can.  If your home is empty you might also consider a Staging Company to decorate some of the home with new furniture and accessories to really captivate a buyer's desire by making the property look like an appealing magazine cover.  This is an average cost of about $2000 for the first month.  It really helps with the excitement!
Everything you do to make your home look more presentable takes away any doubt or worry from the buyer's naturally worried mind.  This is usually your biggest asset and you deserve the help and experience of a Real Estate Professional.  It is well worth asking for it!
Now make your move!
Seth Glick and Murray Glick are realtors in Edmonton with RE/MAX Excellence. For information visit glickandglick.com or call (780) 990 4313.