(AJNews) – In the heart of Edmonton's Jewish Community, an inspiring individual named Frida Karpulis Pesin has dedicated 25 years to promoting the significance of women's leadership and empowerment. With a diverse work background and an unwavering commitment to the cause, Frida has contributed to the community's growth and taken a remarkable step in creating a nurturing space for children and families. Today, we delve into Frida's journey, exploring the transformative power of encouraging, inspiring, and mentoring women in leadership roles.
An Impactful Journey of Empowerment in the Edmonton Jewish Community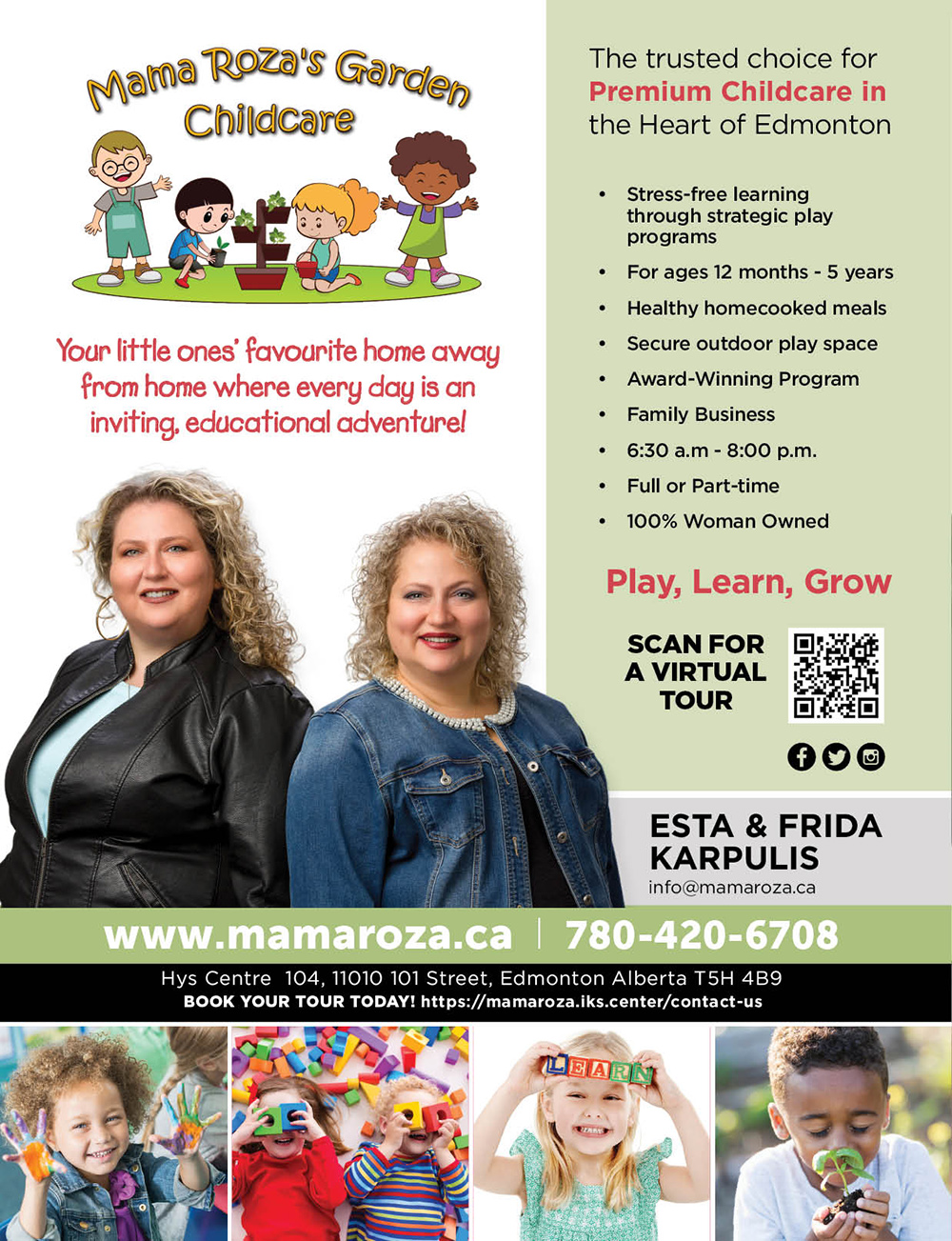 Frida's journey began as a counsellor at Daycamp Shalom, where she witnessed the profound impact of positive mentorship on young minds. This early experience instilled in her a passion for encouraging young girls to embrace leadership roles and believe in their potential.
Among her esteemed mentors in the community, Frida acknowledges the pivotal role of her amazing Mother Rozalia Karpulis, Gayle Tallman, Jodi Zabludowski, Miriam Cooper, Lesley Jacobson, Sharon Cairns Z"L, Carole Rutwind and Johanna Steinfeld, formerly Aziman. Their guidance and leadership were instrumental in shaping Frida's vision of empowering women in the community.
Over the years, Frida held various crucial positions within the community, from being a front desk attendant at the Jewish Community Centre to serving as an Executive Director at Talmud Torah Society and Beth Israel Synagogue. These roles provided her with a comprehensive understanding of community dynamics and women leaders' pivotal role in shaping the community's fabric.
From Executive Assistant positions at the Jewish Federation of Edmonton and Chabad Lubavitch of Edmonton to being a Young Leadership Director at the Jewish Federation of Edmonton, Frida has been a driving force in cultivating future leaders. As an Integration Worker at Jewish Family Services and a Board Assistant at the National Council of Jewish Women, she championed inclusivity and empowerment, ensuring every individual felt valued and supported.
A Milestone Achievement: Mama Roza Garden Childcare
In 2019, fueled by the invaluable experiences gained over the years, Frida and her sister, Esta, embarked on an inspiring venture. They opened Mama Roza Garden Childcare, a daycare center named after their remarkable mother, Rozalia Karpulis. Rozalia's entrepreneurial spirit, having run her successful business for over 35 years, served as a beacon of inspiration for the sisters.
Located at the Hys Centre, adjacent to the Royal Alexandra Hospital, Mama Roza Garden Childcare primarily serves healthcare professionals at the three surrounding hospitals. The center's strategic location underscores Frida's deep understanding of working mothers' needs and challenges in demanding professions.
A Legacy of Excellence and Care:
Mama Roza Garden Childcare quickly garnered recognition for its exceptional childcare and education services. However, the center's customer-centric approach sets it apart, offering unwavering support to young working mothers. By prioritizing the children's and their parent's needs, the center has become a cornerstone of support for families juggling work and parenthood.
A Proud Moment of Service During the Pandemic:
During the unprecedented challenges posed by the pandemic, Mama Roza Garden Childcare was called upon by Alberta Health to serve frontline workers and first responders. This act of selflessness exemplified the sisters' unwavering dedication to community service and their readiness to step up in times of need.
Mentoring and Supporting Women Entrepreneurs:
Frida's passion for empowering women extends beyond her Mama Roza Garden Childcare role. She has taken the initiative to mentor and support women who aspire to open their daycares across the province. Recognizing the value of positive mentorship and guidance, Frida is now paying it forward, creating a network of empowered women entrepreneurs who are making a difference in the lives of children and families.
Nurturing a Brighter Future:
Frida has inspired women aspiring to lead and make a difference through her various roles and the establishment of Mama Roza Garden Childcare. Her journey is a testament to the transformative power of women's leadership and empowerment, showcasing that when women are encouraged and mentored, they can positively impact their communities and beyond.
In conclusion, Frida Karpulis Pesin's inspiring journey in the Alberta Jewish Community demonstrates the profound importance of women's leadership and empowerment. Her dedication to nurturing the next generation of leaders, supporting working mothers, and mentoring aspiring entrepreneurs showcases the enduring legacy of charge. As we celebrate her achievements and the guidance of her esteemed mentor, Gayle Tallman, we are reminded of the immense potential of encouraging, inspiring, and mentoring women, empowering them to rise and lead in every sphere of life.
Frida Karpulis Pesin is Executive Director of Mama Roza's Garden Childcare.