by Dalia Frend
(EJNews) – Love and togetherness permeated the air on October 22 at Beth Israel Synagogue. Over one hundred and twenty-five Jewish women showed up ready to bake delicious challahs as part of a world-wide Shabbos Project initiative. I walked into a room set up with large mixing bowls, "The Great Edmonton Challah Bake" placemats, premeasured ingredients waiting to be mixed, personalized aprons draped over every chair, and a room filled with Jewish women of all backgrounds. There were women who always kept Shabbos and there were women who never kept Shabbos, sitting side by side ready to enjoy an inspirational evening of Challah baking.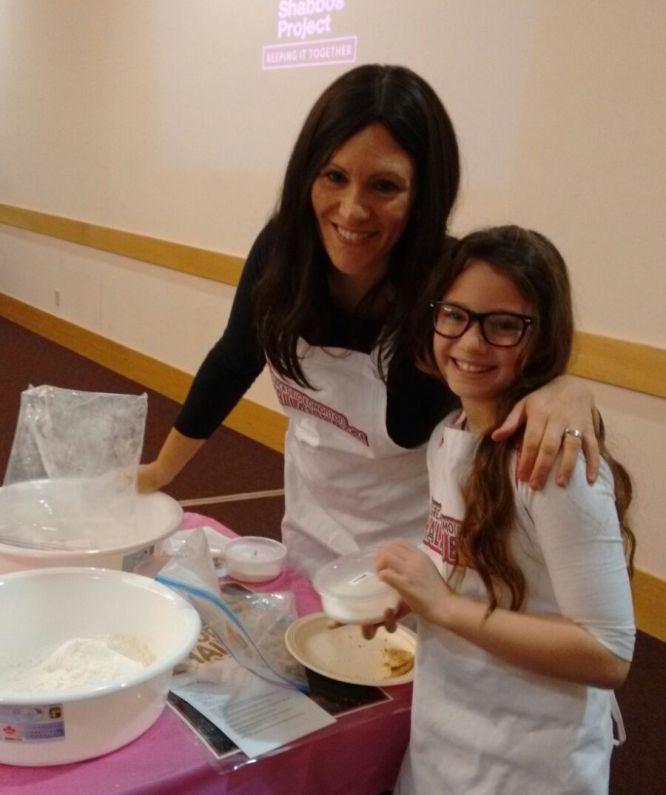 After we recited a Psalm for our brothers and sisters who were injured in Israel in the recent attacks, we listened to moving words from Rabbanit Batya Friedman. The Rabbanit emphasized the beauty of keeping Shabbos and showed us how the commandments which G-d gave us regarding Shabbos should not be viewed as restrictions, but rather they are opportunities for us to become closer to Him. Led by Mrs. Miriam White, we were then instructed which ingredients to add in and the best way to knead the dough. Mrs. White explained that kneading challah is a huge opportunity for us, Jewish women, to pray to G-d to ask Him for anything. We can pray for the safety of the Jews world-wide, we can ask Him to enable our children to academically perform better… the requests are endless.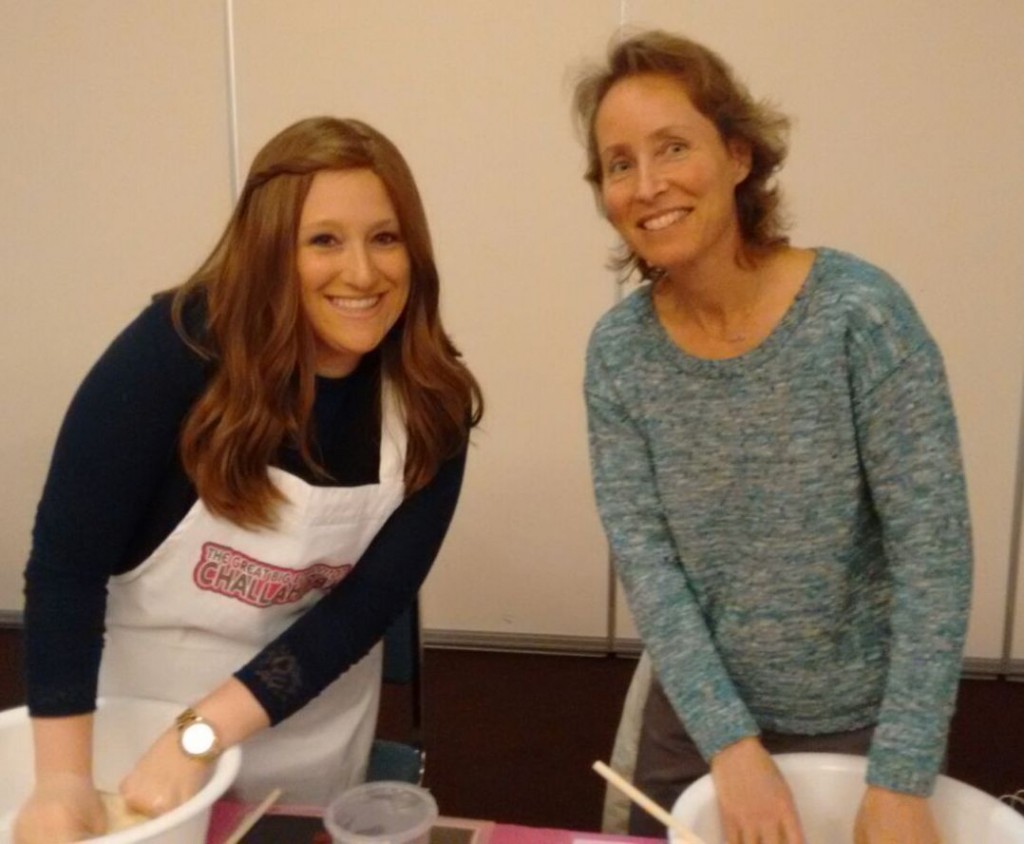 After our dough was ready to sit and rise, we all sat and watched three amazing videos about the achdus, togetherness, of the Jewish people. Before we braided our challahs, we heard an incredible speech by Mrs. Esther Segal. Mrs. Segal described just how intimate and beautiful our Shabbos could be every single week. She used a parable of a parent telling their child to put away their laptop or cell phone because the parent has something important to discuss with that child. So too, every Friday night, G-d wants to spend time with us. He wants that relationship with us. Will we pencil Him into our calendars and give G-d some of our time?
The Great Edmonton Challah Bake was as successful and inspiring as it was because of the dedicated effort of Mrs. Devorah Kaplan. Mrs. Kaplan spent hours upon hours planning, setting up, and making sure each detail would be ready for Thursday night. Thank you also to the young ladies who premeasured all the ingredients and helped to set up the beautiful decor in the room. A huge thank you also goes to the Edmonton Kollel for sponsoring this incredible event.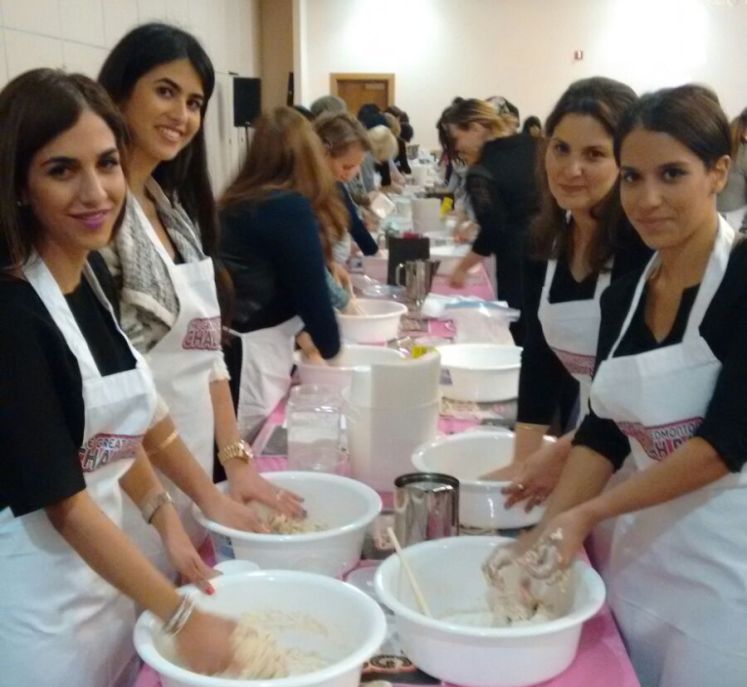 The Challah Bake was a smashing success this year and we cannot wait to see you all next year at the Great Edmonton Challah Bake 2016!
The hashtag of the Shabbos Project is #KeepingItTogether. That is exactly what we Jews in Edmonton did this past Shabbos. The togetherness and the inspiration did not die down after the Thursday night Challah Bake though. Together with Edmonton's Kollel (The Edjge), and Beth Israel, Jews of all types gathered together to celebrate the holiness of Shabbos. There were entertaining games and a thought provoking panel of community members who described their journey from not keeping Shabbos to becoming Shomer Shabbos.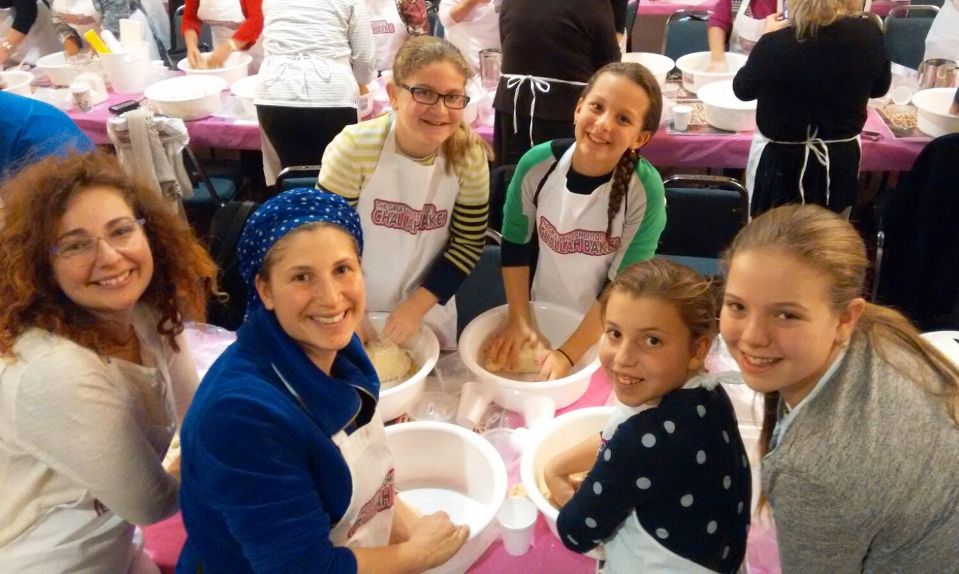 From the singing and dancing of Kabbalas Shabbos to the hilarious newly-wed game played after lunch, a great time was enjoyed by all. Aside from the delicious lunch meal of hot chulent, taco salad, and amazing deli roll, what I enjoyed most this past Shabbos was the feeling of joy I felt from sunset on Friday night until the end of Shabbos. Every single person at Beth Israel this past Shabbos seemed happy to be there, happy to be spending an enjoyable Shabbos amongst friends, and happy to be keeping Shabbos together.
Singing along to the musical Havdala ceremony, guitar and drums accompanying the voices of song, I couldn't help but feel pride. Pride in being part of this growing Jewish Edmonton community. Pride in being Jewish. And of course, pride in keeping this year's Shabbos Project 2015 together with all of you.
Here are some of the beautiful photos taken by Hadassah Rosen: