By Dr. Caron Glickman
(AJNews) – Sarah had been a patient of mine for several years. Originally, she had come in suffering from jaw pain due to clenching, and I had treated her using procedures both simple and conservative – a custom night guard and a little bit of Botox to relax her chewing muscles did the trick. Her headaches improved, too.
Now, five years later, Sarah had just sent the last of her children off to university, and was helping her aging parents navigate health issues, all while at the height of her career. She mentioned that she was quite busy, but that, overall, life was going well for her. Still, a couple of girlfriends had told her that she looked tired lately. When she looks in the mirror, Sarah told me, the person she sees looking back at her looks older than she actually feels. This opened up a conversation about non-surgical facial aesthetic procedures.
When I first embarked on a career in dentistry several decades ago, I never dreamed that I would eventually have the opportunity to put down my dental drill and focus on helping people feel and look better. I started this transition over a decade ago in my dental practice in Seattle, so when I moved with my husband to Calgary in 2016, I decided to limit my practice to treating head and neck pain and offering facial aesthetic treatments. After passing the Canadian dental board exams (Oy!), I became one of the twenty-or-so dentists in Alberta credentialed to offer advanced facial aesthetic services. Later, I was thrilled to join a dental office that shared my vision and met my standards for patient care.
I'll confess, however, that this was never the path I imagined my career would take. At the beginning of my post-doctoral training, my plan was only to help patients with their head and neck pain and to keep them from breaking their teeth, not to work with facial aesthetics. But my patients objected. 'I trust you to provide natural-looking results and discrete treatment,' they told me. "I'd rather get my Botox treatment at the same time I get my teeth cleaned, and I really like the way you give injections."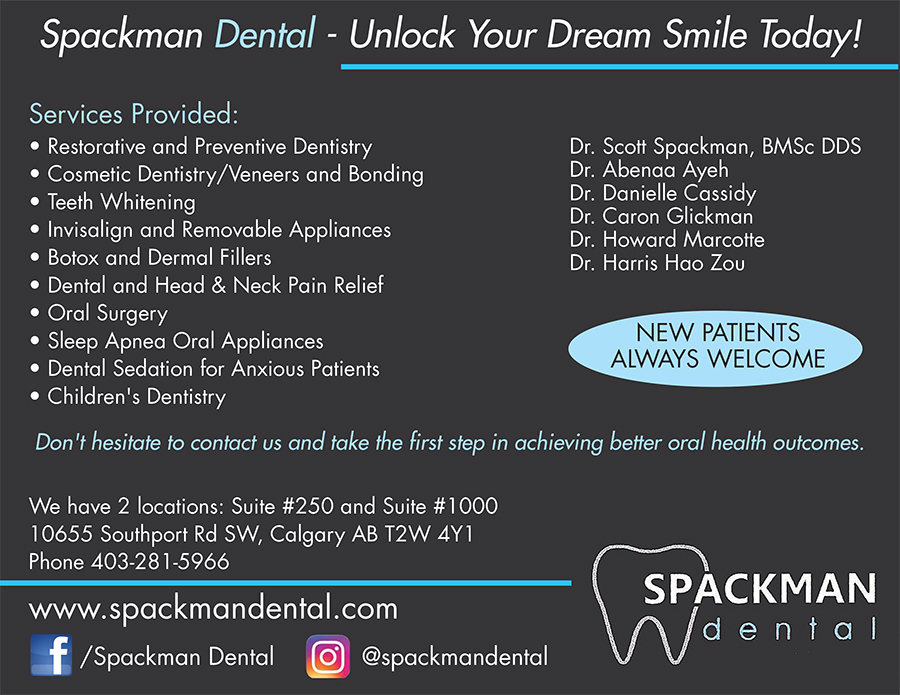 They liked the way I gave injections? It was true. Dentists do know how to give injections—we do it all the time. As a group, we have a fine-tuned sense of aesthetic beauty and harmony. Helping people become their best selves, I remembered, is what got me into this work to begin with.
Thinking about it, I also realized that being a woman might be an advantage. I understand what it is like for a woman to have an empty nest; I understand the challenges of caring for aging parents; I too have felt weary.
Maybe it shouldn't be a surprise, then, that currently, a majority of dental students are women (it was only 25-30 percent when I was in school). Dentistry is a wonderful career for women. It offers flexible schedules, predictable structure and long-lasting, meaningful relationships. Also, as a doctoral healthcare career, we generally don't experience very many life-threatening emergencies and accompanying late night phone calls.
Sarah asked several questions about the treatments I could provide to help her look less tired and worn. I assured her that she would still look like herself after her treatment, just fresher—as if we turned the clock back a little bit. We scheduled her appointment, and she soon returned for a 30-minute, pain-free treatment. Two weeks later, Sarah came in for her follow-up appointment with a radiant smile on her face. When I showed her the before and after photos, she smiled even bigger. "Wow!" She said. "If I'd known I'd be so happy with the results, I would have come in years ago!"
Leaving my office, Sarah still wore her smile of empowerment. And that made two of us.
Dr. Caron Glickman practices at Spackman Dental in Calgary and in the Seattle area. She also teaches healthcare professionals as a faculty member of the American Academy of Facial Esthetics. She and her husband have four grown children and three adorable grandchildren.