by Lisa Libin and Adam Silver
(Calgary) – As we head into Shabbat, we want to provide several updates, including local highlights and ways that our community can support efforts to free the Israeli hostages and to protect and rebuild our dear Israel.
Local Update
Our community and its agencies/schools/synagogues have continued to work with one another and with Calgary Police Service (CPS) and RCMP to ensure enhanced security protocols are in place and there is a presence of increased law enforcement. All of this is proactive and precautionary, and not due to any specific known escalation of threat level. We still remind everyone to be vigilant and to say something if you see something. Likely, in the coming days, the protocols and the enhanced CPS patrols will continue. Designated placement of CPS at or around our institutions will be determined by assessed level of threat by cross-Canada and local intelligence agencies. We are very grateful for the care and capacity provided by CPS – and they continue to monitor the situation daily.
As you likely know, the Paperny Family JCC was 'egged' by one individual. The impacted area was immediately cleaned, and law enforcement continues to work on the file.
We continue to monitor the various rallies/gatherings by pro-Palestinian demonstrators, paying attention to signage, language, and actions that can be classified as hate. CPS and RCMP are engaging in those events to ensure they do not escalate, and to identify leaders in the group. We are also in regular contact with various administration at University of Calgary and Mount Royal University to ensure they are aware of the climate on their campuses, and we are working with our Hillel students to support them during this extremely challenging time.
One support session has been held for high school and university students, with a second one scheduled for the coming week. The session is supported by a psychologist and social worker, and is focused on creating a safe space for sharing between students, as well as talking about tools for building resilience. If you know someone who might benefit from this initiative, please email Hannah Giesinger, Emerging Gen Coordinator or email Ishmaeli Goldstein, Youth and Teen Coordinator to learn more.
Keeping the Israeli Hostages and Terror Victims Top of Mind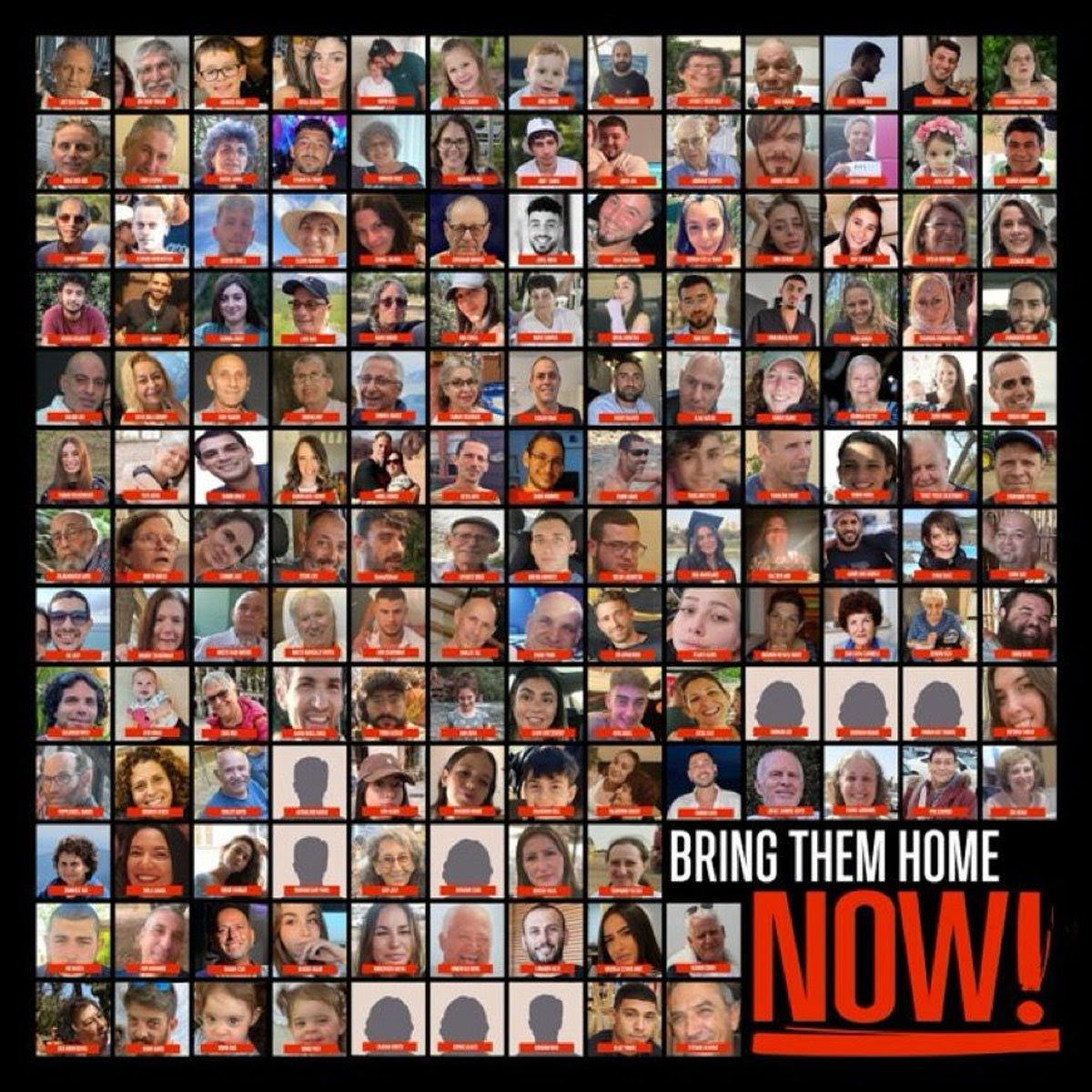 On October 7, 2023, over 200 innocent Israeli Citizens were kidnapped from Israel to Gaza by Hamas terrorists. North American Federations are actively engaged to raise global awareness and advocate for the safe return of these hostages. Let's unite as a community to bring our people home. The World Zionist Organization, in collaboration with HP Indigo, is working to distribute and display posters featuring images of the abductees in major cities worldwide. These posters can be downloaded for printing in different languages at kidnappedfromisrael.com.
We strongly recommend that you share this file showing the names and pictures of the innocent people kidnapped by Hamas with politicians, business leaders, and family and friends.
Now is the time to #StandUp for our brothers and sisters, for Israel, and show the world the faces of the children, seniors, and innocent Israeli citizens that were kidnapped. As members of the diaspora, it is our responsibility to entrust the fate of the abducted to our IDF, world leaders, and politicians – and bring this issue to the forefront of the global agenda. We are also encouraging community members to light an extra candle for Shabbat and/or leave an empty seat at their Shabbat tables to keep the hostages and the victims of the Hamas terror attacks, in our hearts and minds. We also wish a refuah shleyma to the many injured people, who have a long road to recovery.
#BlueRibbonsforIsrael
We have joined Jewish Federations of North America (JFNA) and launched The Blue Ribbon Campaign, which symbolizes support and solidarity for the safe return of the hostages taken by Hamas. Wearing a ribbon publicly unites people of all religions, races, nationalities, ethnicities, ages, and generations and demonstrates for the people of Israel that they are not alone, and that good people across the globe are with them and their families during this dark time. Get your ribbon today at the Paperny Family JCC.
Israel Emergency Fund
Today, the needs are extreme – and they will only grow in the coming weeks, as this conflict escalates. The extent of the destruction and loss of life is unimaginable. Your gift to our Israel Emergency Fund will be invested immediately in the organizations, programs, and equipment that are needed to save Israeli lives, right now and in the future. Calgary Jewish Federation remains in close contact with our overseas partners, and we anticipate an unprecedented need for funds for the above and more, such as:
Essential supplies for Israelis from the Gaza border area sheltering in host communities. Water, food, clothing, medicine, baby products, generators, and other needed supplies for thousands evacuated from the war zone.
Assistance to those now fleeing from the northern borders to support them during their evacuation.
Protective equipment and emergency kits for first responders.
Assistance to vulnerable Holocaust survivors and other seniors in areas threatened by rocket fire. Through food packages, check-ins from professional staff, respite programs, and psychological counselling.
Trauma and emotional first aid. To fund mental health professionals to provide emergency support to frontline workers and devastated residents.
Through working with our overseas partners under the leadership of our JFC-UIA Israel team, we are able to address emergency and growing needs in real-time, and leverage the strength of all of Canada, as well as our other North American partners through JFNA, to ensure we are there for our brothers and sisters in Israel today, tomorrow and for the long road ahead. Please support our emergency efforts generously.
DONATE NOW TO THE ISRAEL EMERGENCY FUND
Wishing everyone a Shabbat Shalom, as we keep all those impacted by this conflict in our hearts and minds. Am Israel Chai.
Lisa Libin is President and Adam Silver is CEO of Calgary Jewish Federation.