(AJNews) – This coming High Holidays, Kehilat Shalom will feature a well-loved and accomplished Chazan: Cory Winter, Cantor Emeritus of Congregation BJBE (B'nai Jehoshua Beth Elohim) in Deerfield, Illinois.
Chazan Winter served as Cantor for BJBE for over twenty years, during which time he appeared as a Tenor Soloist with the Chicago Symphony Orchestra as well as with several other performing groups.  In recent years, he served as High Holiday Cantor at Congregation Beth Shalom in Temecula, California.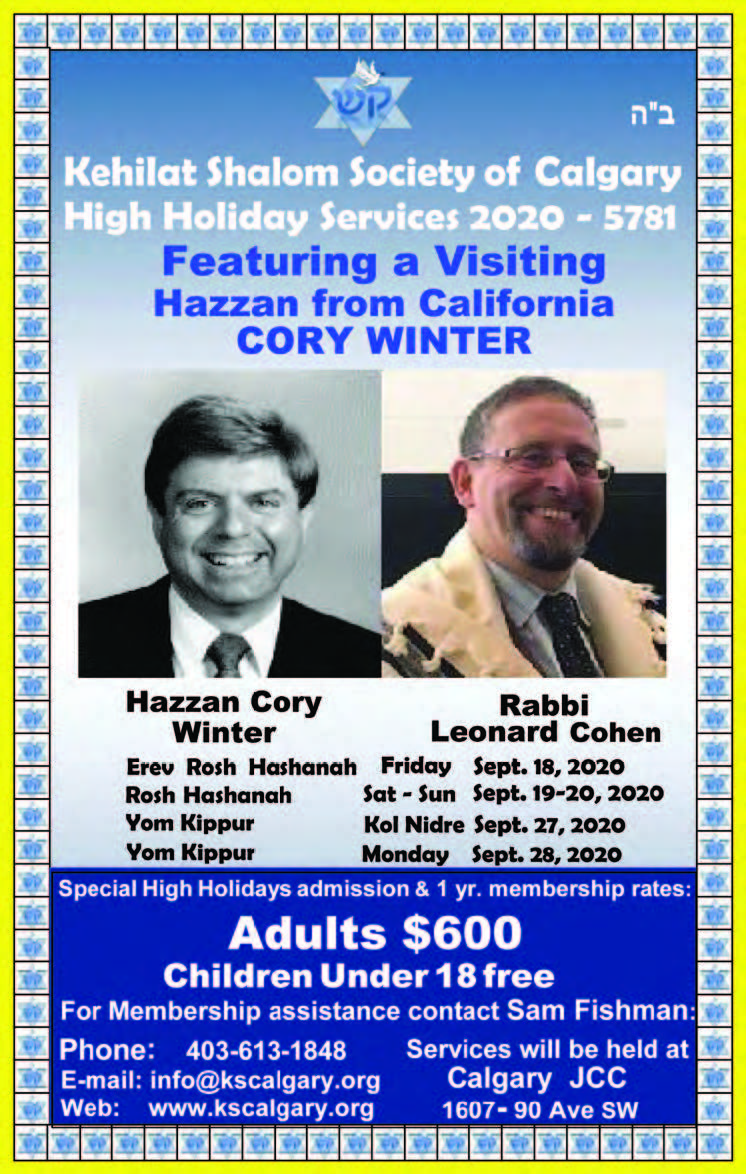 "I daven traditional nusach faithfully," Chazan Winter says, "and encourage a great deal of congregational participation. I take the position, but not myself, seriously.  I also welcome congregational members to do occasional davening."
In his effort to be inclusive, Chazan Winter strives to make those who are not as Hebrew literate feel included through music and other liturgical means.
His varied education includes a Master's Degree in Voice from Northwestern University and a Bachelor's Degree in Music Education, University of Wisconsin.  A certified Cantor with both the American Conference of Cantors and Cantors Assembly, he has led worship services in both Rabbinical and Cantorial roles.
His love of Chazanut led him to pursue intensive study with composer and chazzan Max Janowski, known for his rendition of Avinu Malkeinu as interpreted by Barbara Streisand.
His repertoire is not limited to Cantorial music alone.  He served as Chorus Master and Assistant Conductor of the Sacramento Opera for over 10 years, consistently winning accolades in the local and national press.
Among his many accomplishments, Chazan Winter says, "I'm very proud that a dozen of my students have become Rabbis and Cantors."
Chazan Winter will join Rabbi Leonard Cohen in leading High Holiday services at Kehilat Shalom beginning with Erev Rosh Hashana on Friday, September 18 through the end of Yom Kippur on Monday, September 28.  Reservations are required due to health and safety precautions.
For more information, please contact Sam Fishman (President of Kehilat Shalom) at 403-613-1848 or info@kscalgary.org.  We look forward to welcoming you to a musical and meaningful service.