(EJNews) – There's no doubt that today's active seniors are redefining what it means to be retired. At Our Parent's Home, the residents' lust for life continues to infuse the space with the hum of people coming and going as they take advantage of the diversity of activities available at their doorstep.
After the High Holidays, the celebration of Sukkot was enjoyed in the sukkah assembled on the 14th floor patio (and the weather even cooperated!). Yizkor services quickly followed on October 12. Special thanks goes out to Jack Chetner for leading services and providing the residents the opportunity to honour the memory of their loved ones. The OPH monthly Friday night Shabbat service was joyously led by TBO volunteers Paul, Bert, Henk and Barbara who brought their love of music to the service.
Other special programs in October included hosting a flu shot clinic, providing the convenience of getting one's shot right in one's home. Other outings of particular note were a tour and lunch at Norseman Brewing Company and an art & architecture tour.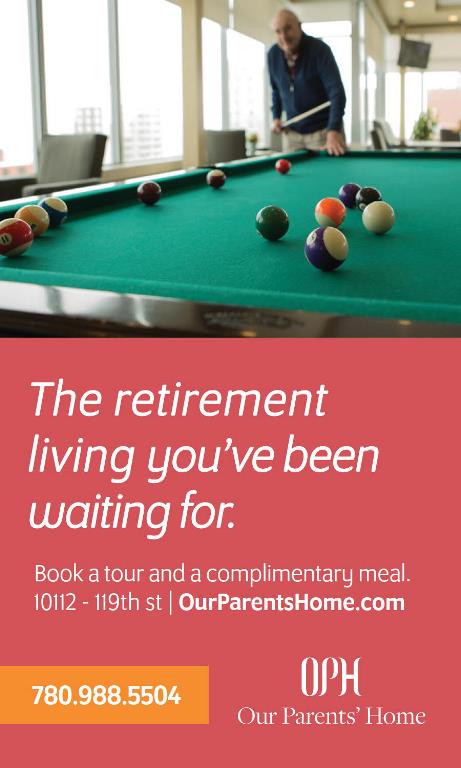 The month culminated with the unique 'Our Parent's Home Halloween Party' where one and all took advantage of the opportunity to don a costume, enjoy wonderful food and drink, as well as music by a trio and the shenanigans of the staff who took on various Peter Pan roles and helped look for the lost boys.
Stay tuned for more activities next month!
OPH is a Retirement Living Community located at 10112 – 119 Street in Edmonton. For information call 780-988-5504 or visit ourparentshome.com.