Uri Rosenzweig z"l, who passed away on August 25, 2015, spent his entire life committed to the Jewish world as a professional and volunteer. It could be said that wealth of intellect and wealth of endeavour far outpace the importance of personal wealth. Uriel was the former.
As a professional, he was executive director of the Atlantic Provinces UJA, Canadian Jewish Congress and Camp Kadima. He moved to Edmonton in the late 1960s as Executive Director of the Edmonton Jewish Community Council, Edmonton United Jewish Appeal (UJA), Jewish Youth Centre, Jewish National Fund (JNF) and editor of "Your Community News."
As a volunteer, he was on the executive committee of the Edmonton  Jewish Community Centre, UJA and chaired the by-laws committee of the Edmonton Jewish Federation.  Uri was the founding president of the Jewish Archives and Historical Society of Edmonton and Northern Alberta (JAHSENA). He was a prolific writer for the "Shalom" in Halifax, the "Y Beacon" in Montreal and he wrote a regular column in the "Edmonton Jewish News."
Born January 10, 1930 in Montreal, he lived on Esplanade Street near the Jewish "ghetto." In his early teens, Uriel joined a Zionist youth group called Habonim. He became active in the Montreal "Y." In 1947, Rosenzweig's first job began. He worked for Abe Bronfman at Montreal's JNF office, and then for the YMHA where he met Sy Beckoff who was directing summer camps.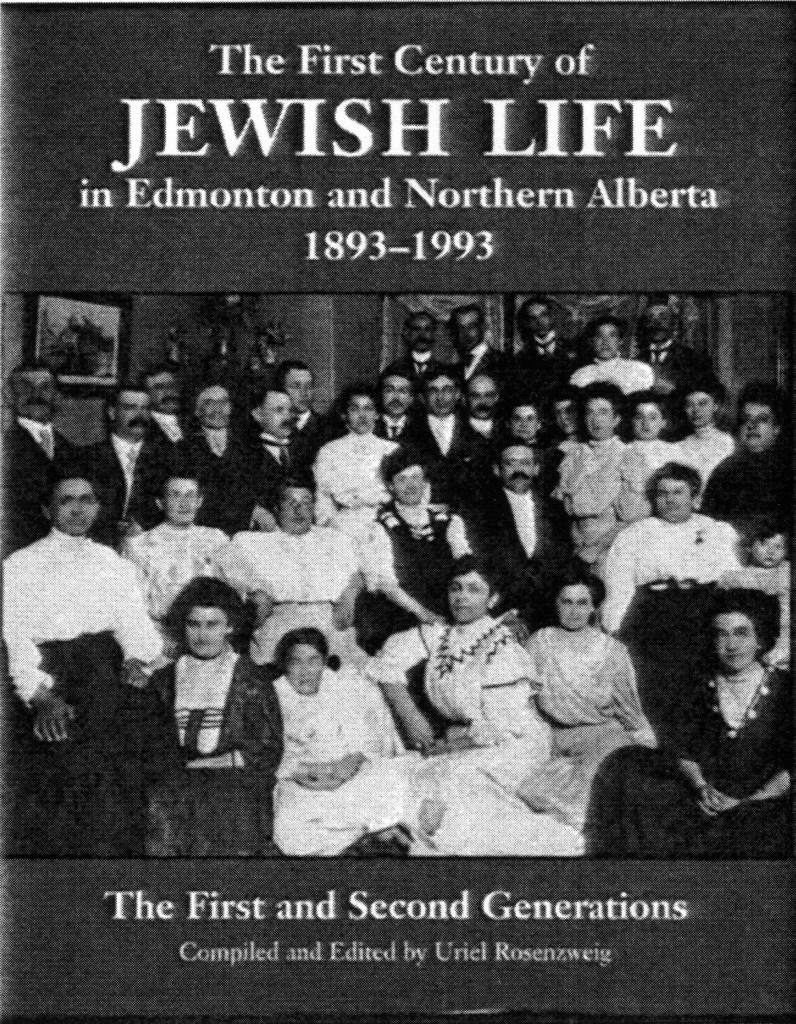 Sy later moved to Edmonton to become the first director of the Edmonton JCC. Uriel came to Edmonton in 1969 for an interview with Henry Brezer and was hired as executive director of our community. Rosenzweig kept his position until 1977. In 1984 he became the Alberta director for the JNF. Uriel headed up the most lucrative JNF dinner in Calgary in 1997, honouring Harry and Martha Cohen.
That same year, Uriel founded JAHSENA and his historical book of the Edmonton Jewish community was published in 2000.
In 2002 Uriel commenced his monthly article "Second Opinion" in "Edmonton Jewish News"  based on his critique of the organized Jewish community of Edmonton. When he finished his memoirs in 2012, he wrote, "Some individuals including Federation were annoyed by my articles – but their method of responding was to ignore my comments, like I never existed, never had close to 50 years working within Jewish community life."
Uriel continued to write until 2012.
Uriel Rosenzweig devoted his life to the continuity of Jewish life in Edmonton. He understood the workings of his unique community and we could have been more productive, more transparent, had we embraced his vision of honesty and moral ground.
Rosenzweig was a leader, remembered by his writings, his organizational skills and his love of Zion and community. He will be missed.
by Barry N. Slawsky, founding publisher of Edmonton Jewish News