By Joseph Tappenden
(Calgary) – At the CJA, through the months of September to November, 14 students in grades 6 to 9 had made the decision that they wanted to learn how to safely use hand and power tools. A newly established Workshop class, taught by Mr. Evan Gelman, provided students with the opportunity to step out of their comfort zone, try something new, and remove the intimidation associated with using power tools. From your basic hammer to a more complex table saw, students took the time to learn new skills that they can carry into the future and will last them a lifetime. As a part of the experience, students looked forward to the culmination of their Workshop class which was collectively refinishing a vintage dresser set.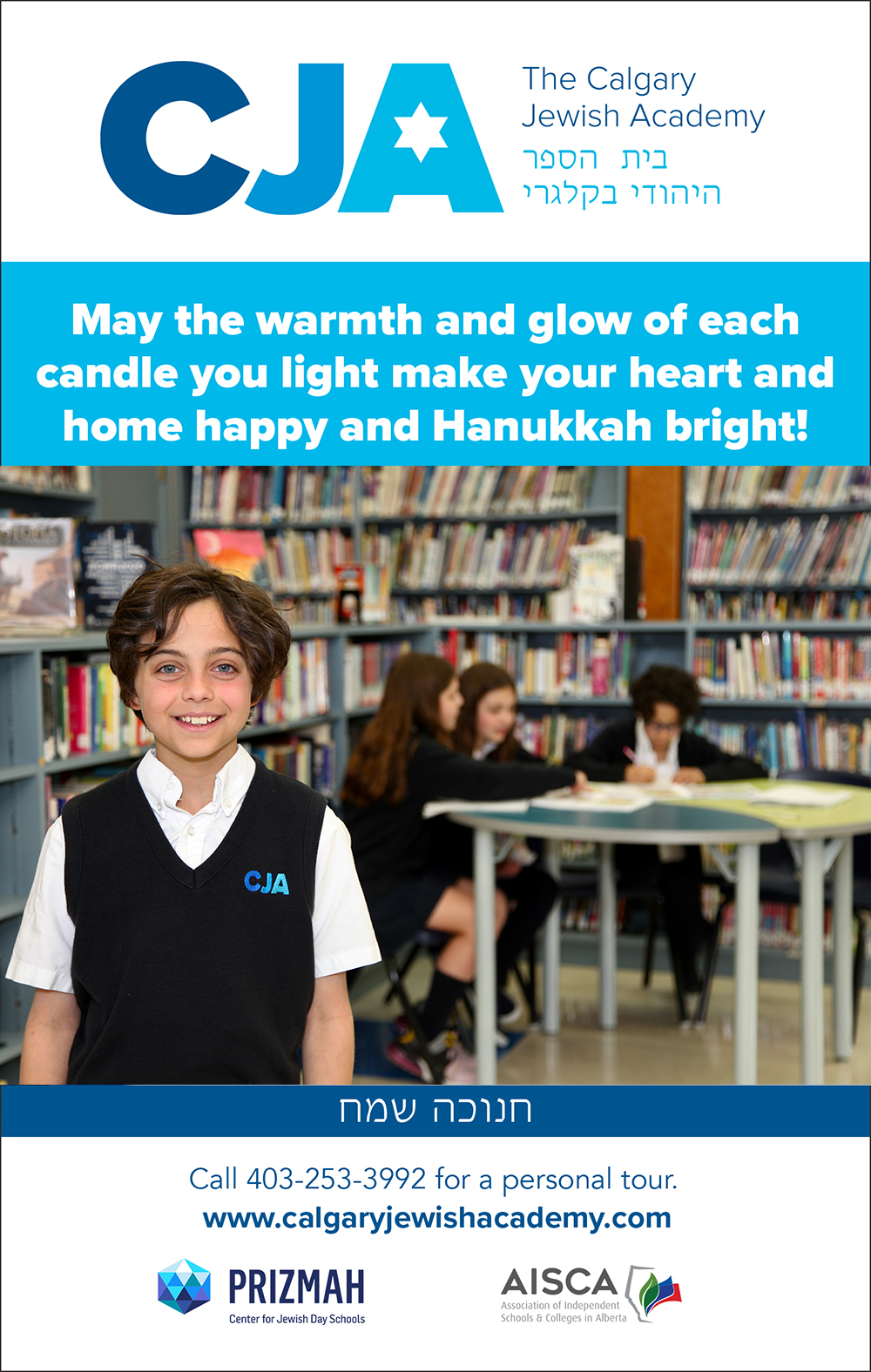 As a class, students made very important decisions as to what they wanted the final product to look like, right down to the details of the hardware. They also had the difficult task of deciding their work assignments as it was important to the class that everyone pulled their weight and had a meaningful task. After countless hours of sanding, repairing, priming and painting, students were in awe with where their hard work had led them. In a matter of weeks, students had turned this rundown dresser set that was destined for the landfill into a beautiful navy and gold furniture set with a long new-found life ahead of it.
Now that the project was complete, the students needed to determine what they wanted to do with the newly refinished dresser set. This was their labour of love, so our students felt it was important to gift this dresser set to a family that may not have the means to acquire one otherwise. They reached out to Jewish Family Service Calgary who will help find a home for their project. Roxanne Droppo, Executive Director of JFSC, came to the school to speak to our students about the impact their mitzvah will have on a family in need.
These 14 students in grades 6 to 9 are kvelling. Tikkun Olam is at the very root of what we teach at the CJA. Our students continuously embody the value of doing for others for the purpose of making the world a better place. With their new skills, students hope to work on more reclamation projects and work closely with Jewish Family Service Calgary to ensure they go to people in need.