(EJNews) – With two large displays set to debut, June is a month of excitement and anticipation for Wakina Gallery and its curator Dan Moser. On May 31, 2016 three sculptures from the Wakina Gallery will be up for auction at the Na'amat and Kids Kottage fundraising evening, Red Hot Mama: A Sophie Tucker Cabaret at 7 PM at the Comic Strip comedy club in West Edmonton Mall.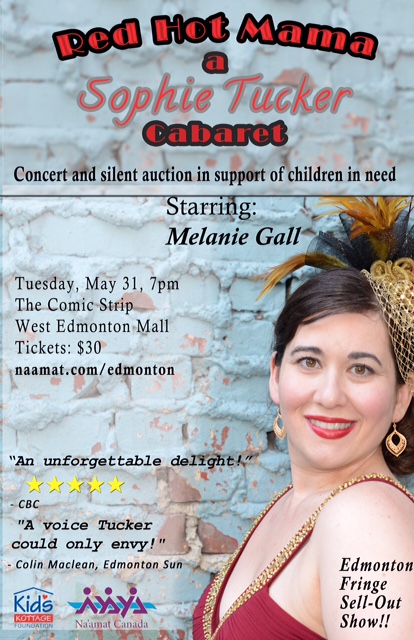 "We are really excited to be working with Na'amat, Kids Kottage, and the Jewish community of Edmonton," said Moser. "The event will be a great opportunity for us to display a number of our sculptures and hopefully we can help the two organisations raise some money for a great cause."
That same week, Wakina Gallery will be unveiling a group of exhibits at a new art space in Edmonton in the Metro Cinema and Garneau Theatre.
"It's a unique gallery space located in a very artsy part of Edmonton and we can't wait to show off some of the pieces in our collection. Many of the paintings and sculptures we will be showing are already featured on our website (wakinagallery.com), while some are new additions."
Pieces being featured will be ink drawings by Bill Roy and Roger Noskiye and felt tip illustrations by Christopher Chambaud  (all from the Alberta Native News collection) and stone sculptures by Anthony Antoine.
The exhibit will be up at Metro Cinema for the month of June. If you like what you see get in touch with Curator Dan Moser using wakinagallery@gmail.com. He can help you set up further viewings, help with shipping of art, prices and delivery.