(September 30) – Calgary Chamber of Commerce compiled this list of resources in and around Calgary to help make your Truth and Reconciliation Day meaningful. September 30, 2021 marks the first National Day for Truth & Reconciliation in Canada.
While we believe reconciliation can and should be a daily practice, we also know organizations are observing this day from different starting points. For some, this day may serve as a beginning. For others, it is an opportunity to check-in and evaluate what more can be done to recognize the history and legacy of residential schools in Canada.
Fortunately, there are many resources to help you on your way. Check out a few of the ways to get involved, learn and better understand your role in reconciliation – including lots happening right in our city in the week ahead.
LEARN
Calgary Public Library
As a hub of learning, discovery and connection, the Calgary Public Library offers many resources on the history of residential schools, and the Indigenous people who have called Turtle Island home for generations. The library offers opportunities to meet virtually with Elders from different Nations, purpose-built spaces for gathering to learn about Indigenous culture and languages along with a collection of reading material to support your reconciliation journey.
READ
A Knock on The Door: The Essential History of Residential Schools from the Truth and Reconciliation Commission of Canada.
If the Truth & Reconciliation Commission reports seem like a daunting starting place, consider this book your 'beginners guide' to our shared history on why reconciliation matters including timelines, key facts and anecdotes that tell the story of the impact of residential schools. Engaging, thorough and accessible, this book also includes the full text of the TRC Calls to Action.
A few other great reading options include The Inconvenient Indian by Thomas King, Five Little Indians by Michelle Good, From the Ashes by Jesse Thistle and 21 Things You May Not Know about the Indian Act by Bob Joseph. Available through the Calgary Public Library or your local bookstore.
When We Were Alone by David A. Robinson, illustrated by Julie Flett
This is a staff-recommended children's book for parents or anyone with young children in their lives. A beautiful and moving conversation between a grandmother and grandchild that introduces the trauma of residential schools, Indigenous culture and resilience in an age-appropriate way for young children. Available through the Calgary Public Library or your local bookstore.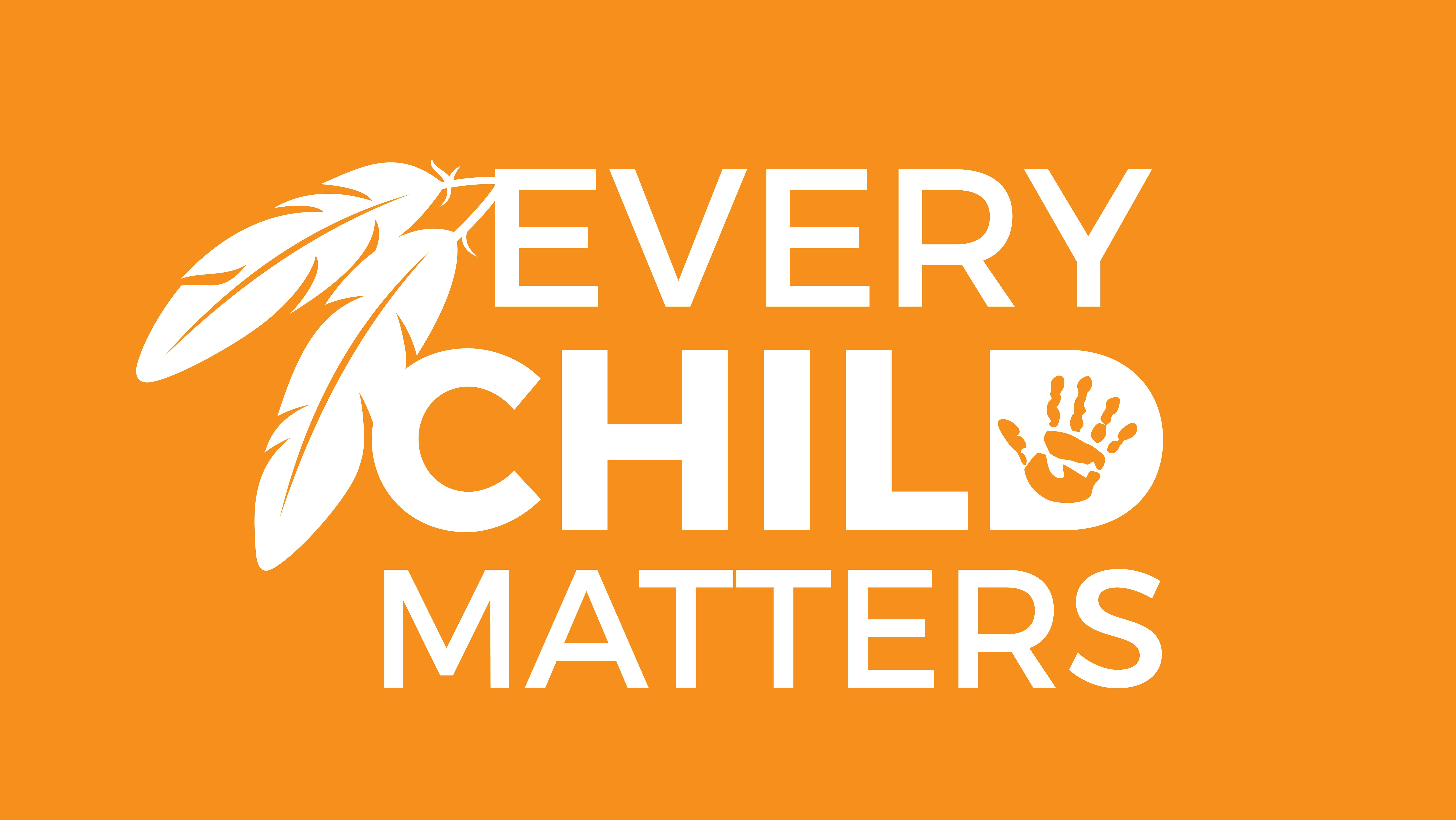 WATCH
Orange Shirt Day with Trellis Society
Trellis Society presents a two-day event series to commemorate the residential school experience and honour the healing journey of survivors and their families.
September 29, individuals and families are invited to hear storytelling, humour and traditional teachings from an Elder and community leaders.
September 30 features a virtual talk about traditional care and kinship including perspectives from an Elder, a non-Indigenous ally, a frontline human services worker, a parent and a youth.
Learn more and register
EXPLORE
Destination Indigenous
Did you know your next road trip or staycation could include a rich itinerary of Indigenous experiences? Destination Indigenous brings a host of options including culinary, accommodation, entertainment, events and guided experiences in nature. The organization offers experience options in an interactive map, so you can plan your road trip – and cultural experiences – all at once.
Blackfoot Crossing
Blackfoot Crossing Historical Park is located just an hour's drive south of Calgary in Siksika Nation. As the site of the signing of Treaty 7, the park is a designated National Historic Site and the eco-friendly museum offers interactive exhibits focused on Sikisika First Nation culture, history, language and traditions. Currently open by appointment.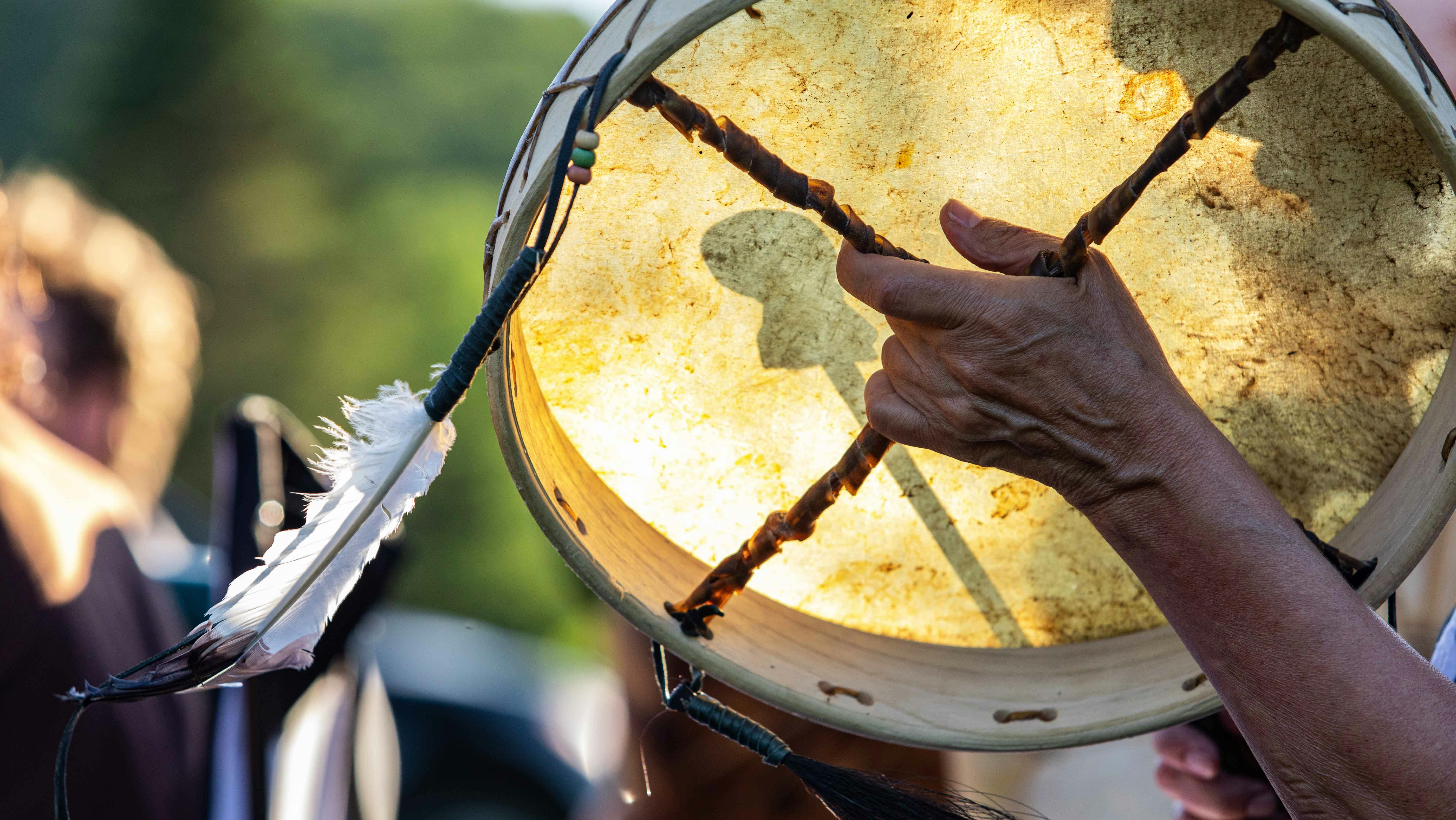 EXPERIENCE
IndigiTRAILS with USAY
September 30 at 11am at the 6th Street entrance to Prince's Island park, Urban Society for Aboriginal Youth (USAY) will meet participants and provide a trail map and directions to download their new interactive trail app. Participants will be guided on a 30 minute walk, to view artwork created by Indigenous youth in a virtual art gallery that tells the stories of residential schools. Participants can do the tour with USAY at 11am on September 30 or an app-guided tour any time starting September 30.
Art Exhibit at Southcentre Mall
A month-long art exhibit presented in collaboration with Colouring it Forward Reconciliation Society features work from 16 Indigenous artists. Find it at Southcentre Mall's Art Corner on the second floor. The exhibit will culminate in a commemorative event in honour of Orange Shirt Day and the first observance of National Day for Truth and Reconciliation on September 30th.
SUPPORT
Shop and support local
Take the time to check out an Indigenous-owned business, artist or non-profit organization and show your support in the form of a visit, a purchase or order, a donation or even a positive review of your experience.
Moonstone Creation is a great local option in Inglewood, offering a one-of-a-kind selection of beadwork, art, clothing and more.
Aahksoyo'p Catering is a Blackfoot woman-owned and operated catering company specializing in bringing Indigenous comfort food to the masses.
Grey Eagle Resort & Casino, located on the Tsuut'ina Nation offers great staycation and entertainment options with its 4-star hotel, casino and state-of-the-art events centre featuring world-class acts.
White Eagle Native Crafts offers a unique gifting and special occasion options including jewellery, blankets, apparel, beadwork and more.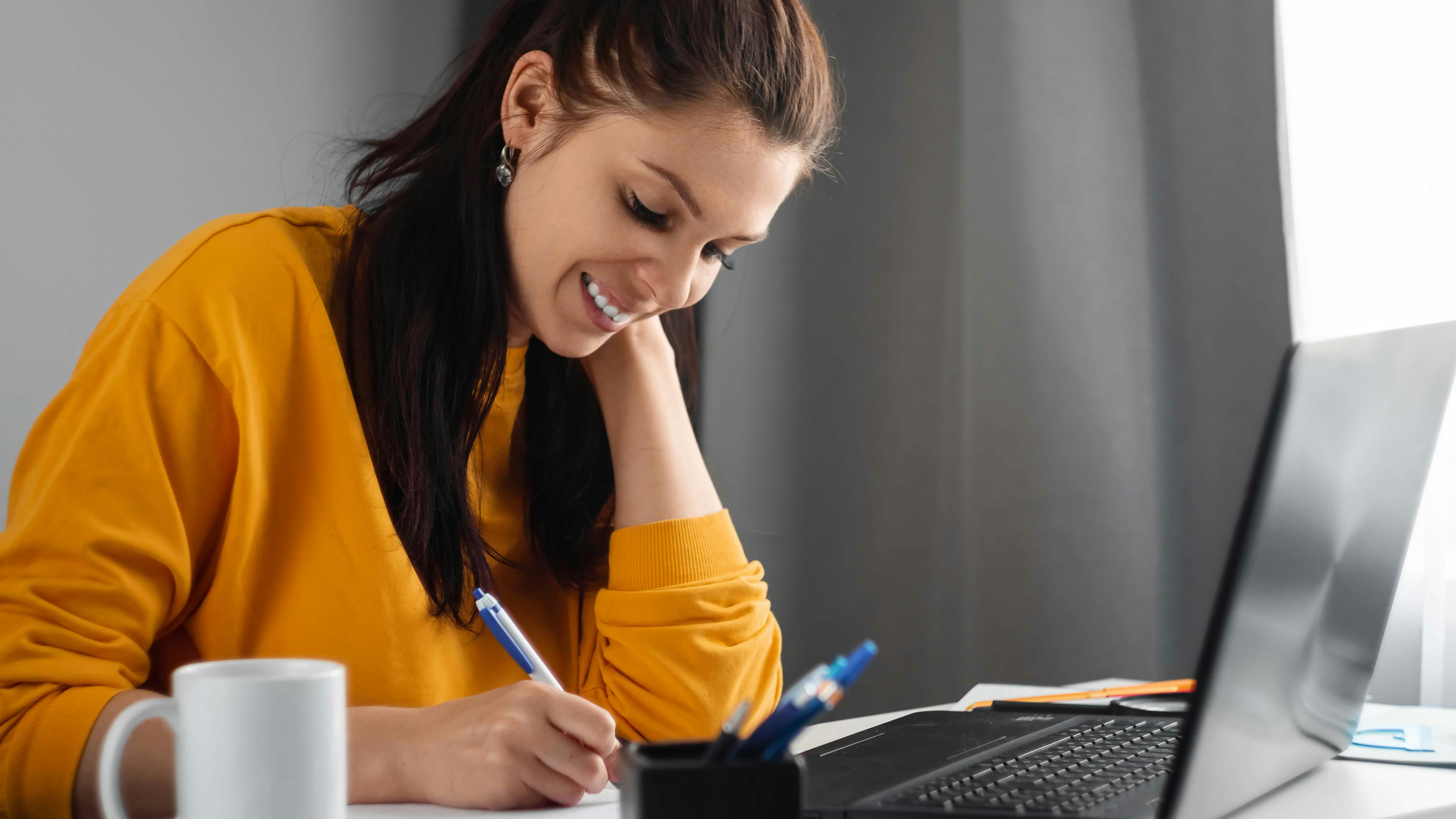 DIVE DEEPER
Truth & Reconciliation Calls to Action
The complete report includes a deep dive into the commission's work, history and lived experience of residential schools along with 94 calls to action. Calls to action for media, sports, newcomers, museums, educators are also included in this important work. Call to action #92 is particularly noteworthy for businesses, calling for consultation, equitable access to jobs and training and education for staff on Indigenous history.
Read the calls to action
Indigenous Canada Massive Open Online Course (MOOC)
This free, self-guided and online12-lesson course from the University of Alberta's Faculty of Native Studies gives participants an in-depth look at a host of historic and contemporary topics, exploring key issues facing Indigenous peoples today. Accompanying quizzes and course notes offer opportunities for accountability and personal goal setting to keep you on-track in your learning journey.
Available here
INFLUENCE
Reconciliation: A journey for Calgary businesses
In June, the Chamber brought together perspectives from Calgary's non-profit and energy sectors to share the story of what organizations and individuals are doing to support the work of reconciliation, and how we can keep moving forward on this journey.
Read more
MORE
Active History offers 150 Acts of Reconciliation to help us meaningfully consider our role and responsibility in reconciliation and to better understand our nation's history in new ways.
Of course, there are many more resources available to support learning and action on reconciliation for all Canadians. On September 30 and beyond, we encourage you to seek them out and continue to explore and define your role and intention to be part of active and meaningful steps on reconciliation.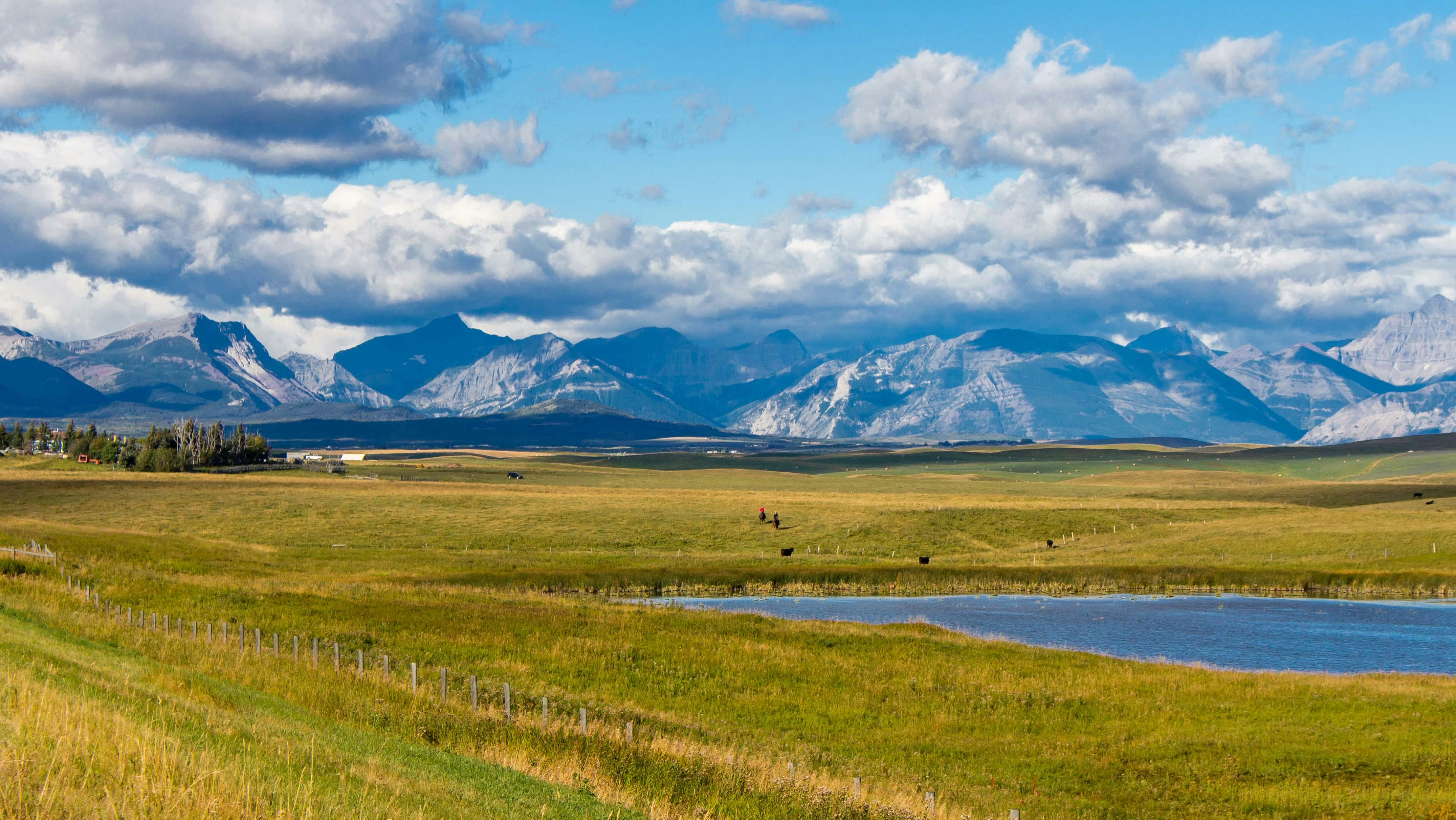 ACKNOWLEDGE
Land acknowledgement
A first step in the reconciliation journey can be to acknowledge and show respect for our physical place and the Indigenous people who have cared for and stewarded the land through history and up to present day.
One common practice is to formally acknowledge the relevant Indigenous Nation(s) and territory. This is often shared in the form of a land acknowledgement, offered in opening remarks of events, at the start of meetings, and included in email signatures and key artifacts of an organization such as on websites and in annual reports.
Land acknowledgement may be personalized to the organization and individual experience, an encouraged practice to promote self-reflection on the meaning and purpose of the acknowledgement. Here is an example of a typical Treaty 7 land acknowledgement:
undefined
Why land acknowledgement?
The Calgary Chamber of Commerce is privileged to serve Calgary's business community on the traditional territories of the people of the Treaty 7 region in Southern Alberta. This includes traditional territories of the Blackfoot Confederacy including the Piikani, Siksika, and Kainai First Nations, as well as the Tsuut'ina First Nation and Stoney Nakoda (including the Chiniki, Bearspaw and Wesley First Nations). We acknowledge the people of the Métis Nation of Alberta, Region 3, who also make their homes here. We give thanks to the generations of people who stewarded this land and recognize our shared responsibility to continue to honour and care for it