By Tanya Eklund
Editor's note: Born and raised in rural Alberta. Tanya Eklund attended the University of Alberta prior to beginning her real estate career in August of 2000. She is married to Chad Hughes of 16 years, and together they have two beautiful daughters, Ophelia 9 and Ruby 6. In her spare time, Tanya enjoys travel, fitness, being a mother and taking her career to new heights. In this article, she shares with readers about how real estate has changed over the years and how keeping ahead of the trends is integral to a successful business.
(AJNews) – When I began my career in August of 2000, real estate looked much different than it does today. Very few realtors had a website, social media was not yet introduced, and the use of video was not yet thought of. To put it bluntly, marketing was pretty bland. To feature a listing an agent would take out an ad in the Calgary Herald for $29.99 and that would get you around 15 words. However, if you wanted to increase your budget and spend a whopping $69.99, your ad word count increased to 30 words. Typically, the ads would be in black and white, very unromantic and uninviting. Realtors relied on old school tactics, such as door knocking, open houses, calling expired listings, soliciting FSBO'S (for sale by owners) and Monday morning realtor tours to tour the new listings in the area. Oh, and let's not forget about the listing book. Every month, the Calgary Real Estate Board would come out with the new listings in Calgary. There were no websites and the MLS was just being introduced. Not that any of this dates me!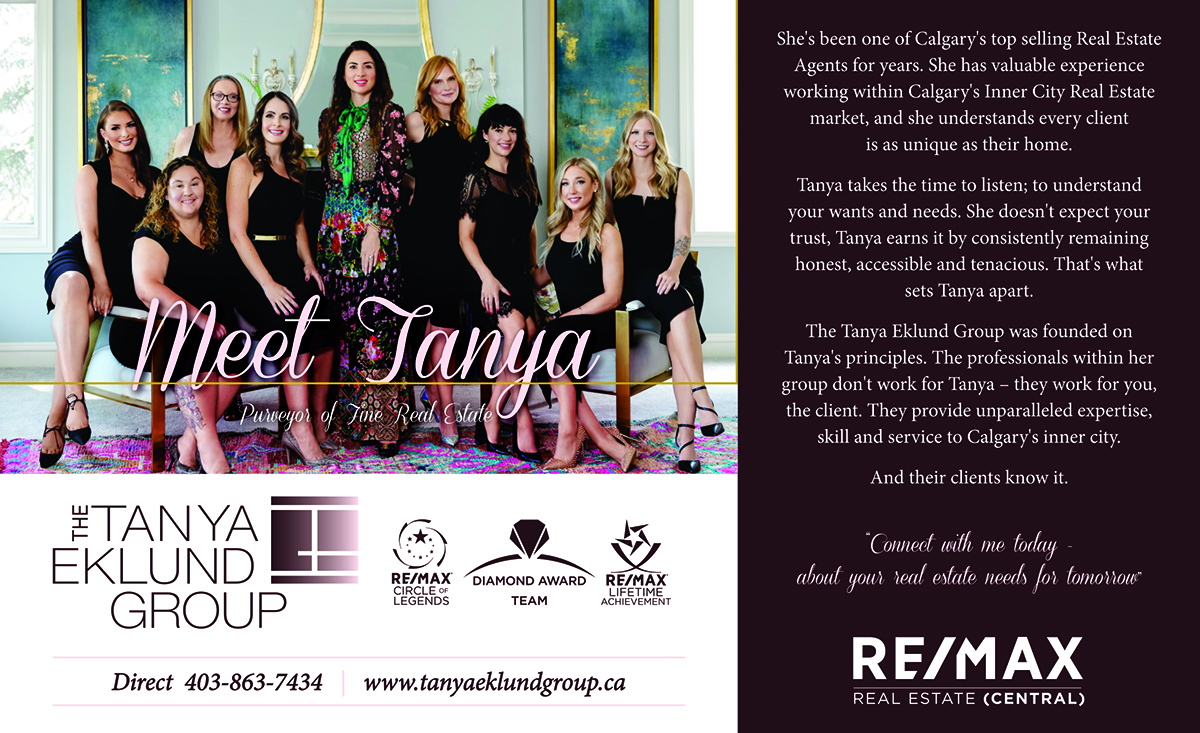 Fast forward 22 years later, with so many platforms available, it is challenging to know whether you are coming or going. Now introducing Marketing 101. You now need a marketing degree to be a successful realtor or you need to hire someone with a marketing degree to be a successful realtor. We now use platforms such as target marketing and SEO (search engine optimization) on Facebook, Instagram and LinkedIn. We are using reels, videos, virtual tours, realtor tours and hosting a lunch prepared by a French chef. And lord help me, someone asked me if I use Snapchat and the quick answer is absolutely not… that is where I draw the line.
For every seller's home, we now have to ensure that it looks like it grew legs and walked out of Architectural Magazine. Decluttering, perfectly quaffed pillows, the quint-essential lamp and the perfect throw rug with a hint of bergamot and this is just the starting point of how one must present a home for sale. A picture-perfect listing, paired with custom feature sheets with gold embossments, full page magazine ads, and just listed cards delivered to the whole community within a week of being listed are just a few marketing strategies that realtors implement today.
It was about 5 years ago when I was laying in bed at about five to one in the morning that I was posting my own listings and trying to learn how to boost them to reach my ideal target market. It was at that very moment that I realized that I did not have a marketing degree and I needed to outsource my marketing to keep ahead of my competition.
Although this sounds daunting, let's not throw out the old school tactics. A good realtor can still door knock and can implement print ads in a magazine, although they will no longer be at the very low price of $69.99. We can still do a realtor open house and have camaraderie with our colleagues. I believe that it is a culmination of old school meets new school. Evolution is a necessity to growth!
Click here for more information about Tanya Eklund Group.