by Joseph Tappenden
(AJNews) – Registration at The Calgary Jewish Academy is now open for the 2021-2022 academic year. Some very exciting news is that this year there will be a 0% tuition increase! In addition, the annual ATID (Activities, Technology and Innovation Fee) will be waived, reducing tuition by even more.
The CJA supports and leads students from nursery to grade 9; that places equal value on both Alberta education and Judaic programming. For over 105 years the Calgary Jewish Academy has been educating and empowering Calgary's youth. The CJA's approach to education is based upon the morals and values set forth by Jewish heritage and tradition: teaching, learning, respect, leadership and community. Students at the CJA receive an innovative program and the school has a long-standing history of academic excellence.
When you walk through the doors of the CJA for the first time, you will see that we are more than just a school. We are an educational community that lays the foundation for lifelong learning and empowers students to engineer the future. As a school, we continue to grow and innovate as a result of the partnership we share with our families. Our mission to foster community, character and confidence as well as Jewish Values and Tikkun Olam are integrated in everything that we do, whether it be at school, at home or within our community.
Our Early Years program focuses on teaching our youngest a love for learning and intellectual curiosity through open ended play. We put an emphasis on teaching the value of menschlekiet (striving to be a good person) which includes teaching the foundation of friendships, diversity and inclusion. Our students are encouraged to take risks with their learning, which is necessary for reflection, feedback and accelerated growth. We equip our students with behaviors and mindsets to inspire an entrepreneurial spirit, become ethical citizens and achieve their full potential of becoming the next generation of community leaders.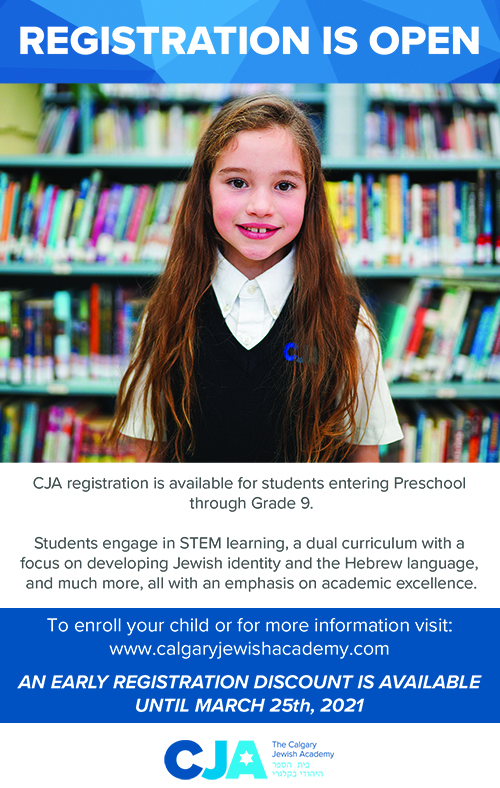 In elementary school, students are provided with developmentally appropriate opportunities to take ownership of their learning. Through our rigorous dual curriculum, students are given plenty of opportunities for cross curricular learning, providing memorable and meaningful learning experiences. The added benefit of our dual curriculum is that students are taught effective learning strategies to benefit them through the elevated pace of learning.  As students grow, they will acquire the grade level skills, habits and core competencies that will be beneficial for future success. As students graduate through our elementary program, they have every opportunity to discover the world around them and to explore their Jewish identity from within.
When students enter Junior High, their journey at the CJA becomes more focused & empowering. Students are given the opportunity to effect change in our school and community. With the benefit of smaller class sizes and the work they do with their academic specialists, students are provided the ability to lead and inspire others. With a focus on critical thinking, evaluation and academics, students develop the confidence to advocate for themselves and community as they move beyond the CJA classroom.
Click here for more information or to enroll your child at CJA.