By Rabbi Steven Schwarzman
(AJNews) – Passover – the festival of freedom! Yet, like last year, we are still in the pandemic, and many of us may not feel very free right now. We have been through a lot this past year, and the losses have been all too real.
Our tradition gives us a helpful perspective: as we read in the Haggadah, in every generation, we are all to see ourselves as if we, personally, had left Egypt. It is a profound teaching. Until we actually experience something, or at least try really hard to imagine it and feel it, we can't really understand it. And once we have experienced something, it changes us forever.
None of us imagined a pandemic until it happened. Now we have all experienced it, and especially on Pesach, a time normally of gathering friends and family and inviting all who are hungry to come eat with us, we are going to have to experience the holiday household by household for the second year in a row.
But the end is now in sight as vaccines arrive. Even as we feel the pain of our losses, we can also see how miraculous it is for these vaccines to be developed and produced in less than a year. And, like weary warriors, we can begin to think about what life will be like when the pandemic is over.
Some aspects of our lives will be changed. But others, including Jewish life, will continue to be the anchors that help us make sense of our lives. At Beth Shalom, we have been gathering online for weekday minyans, and while it's not the same as being together in person, there are also some positive surprises. It may seem obvious now, but who knew that making it possible for people to pray in the (virtual) company of their friends each weekday morning without leaving their living rooms or kitchen tables would result in more people – a lot more people! – taking part? And who knew that, by setting up a livestream before Shabbat, we could bring our Shabbat services to our regulars, and to homebound people and people far away from this or any Jewish community?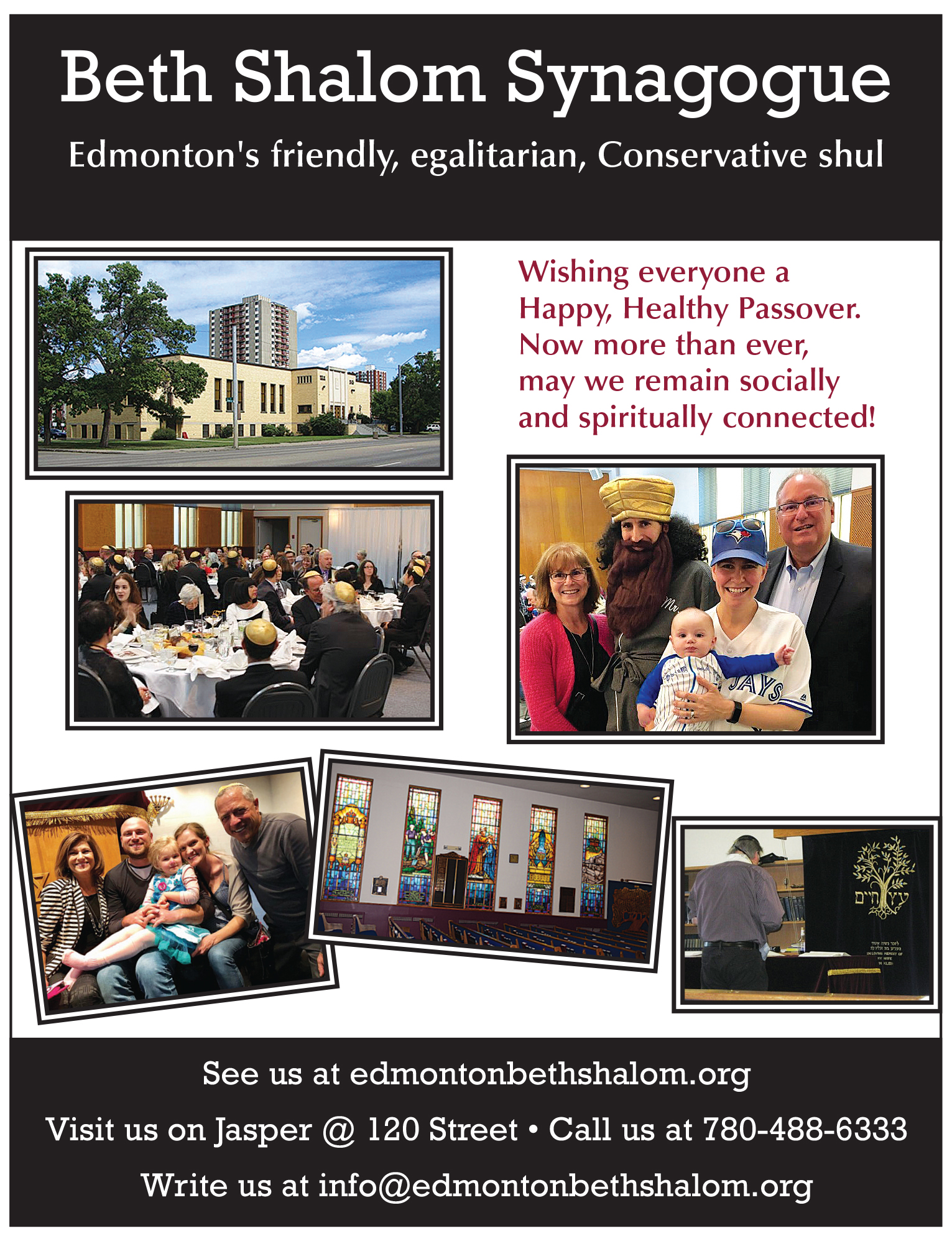 There have been so many changes to life, and to Jewish life, from the beginning of the modern period a few hundred years ago, and the pace of change only accelerates. And the pandemic took that pace of acceleration and added rocket fuel to make it even faster. There will be ongoing changes in how we work and shop even after the pandemic.
But some things remain unchanged. Our commitment to each other, and to our people, and to Judaism all remain the same, and if anything, this commitment is even stronger now that we have experienced the isolation of a pandemic. We have found ways to connect using tools that didn't exist even a few years ago, because sustaining this connection is central to who we are.
Perhaps future generations will struggle to understand what it was like for us this past year. They will have their own challenges and achievements to experience. For us, we can now hope and expect that Pesach next year will bring us back together around the same tables for our seders. And our persevering through the last months of the pandemic, keeping and nurturing our Jewish identities even as we keep ourselves and others safe, will make the experience of future years all the richer. This year, we are still isolated. Next year, may we all be together again.
May we all be blessed with a chag kasher vesameach – a joyful, kosher, meaningful, and wonderful Pesach.
 Rabbi Steven Schwarzman is the spiritual leader at Beth Shalom Synagogue, Edmonton's Egalitarian Conservative Congregation.