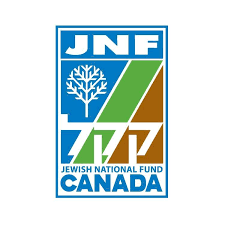 (July 5, 2019) – JNF Edmonton would like to advise the Edmonton community that after 42 years of dedicated service, Devorah Matkovcik will be retiring at the end of August, 2019.
"We are so appreciative of Devorah's devotion to the work of the Jewish National Fund and being so committed to serving our community," stated JNF Edmonton Executive Director Jason Cairns.
"We want to wish Devorah all the very best in this exciting new chapter and wish her a retirement filled with joy and happiness," added JNF Edmonton President Sharon Bookhalter.
"JNF Edmonton is launching a campaign to honour Devorah's dedication to JNF. We invite you to participate in the "$42 for 42 Campaign" in celebration of her 42 years with JNF!"
Honour Devorah today by calling (780)481-7881 or email edm@jnf.ca. Funds will be directed to a JNF project of Devorah's choice in Israel. Details to follow.
Kol Hakavod Devorah for your contribution to JNF and Israel.
Click here for information about the part time office administrator position that is now open at JNF Edmonton. The deadline for application is July 31, 2019.