By Lisa Thomson
(AJNews) – Have you ever caught yourself battling to stifle the giggles at the worst possible time – at a funeral, in an important office meeting, or as a child, being reprimanded by your teacher? How could your thoughts go so horribly awry in such serious moments? And yet, these are the moments when humour creeps up to make us human and feel alive.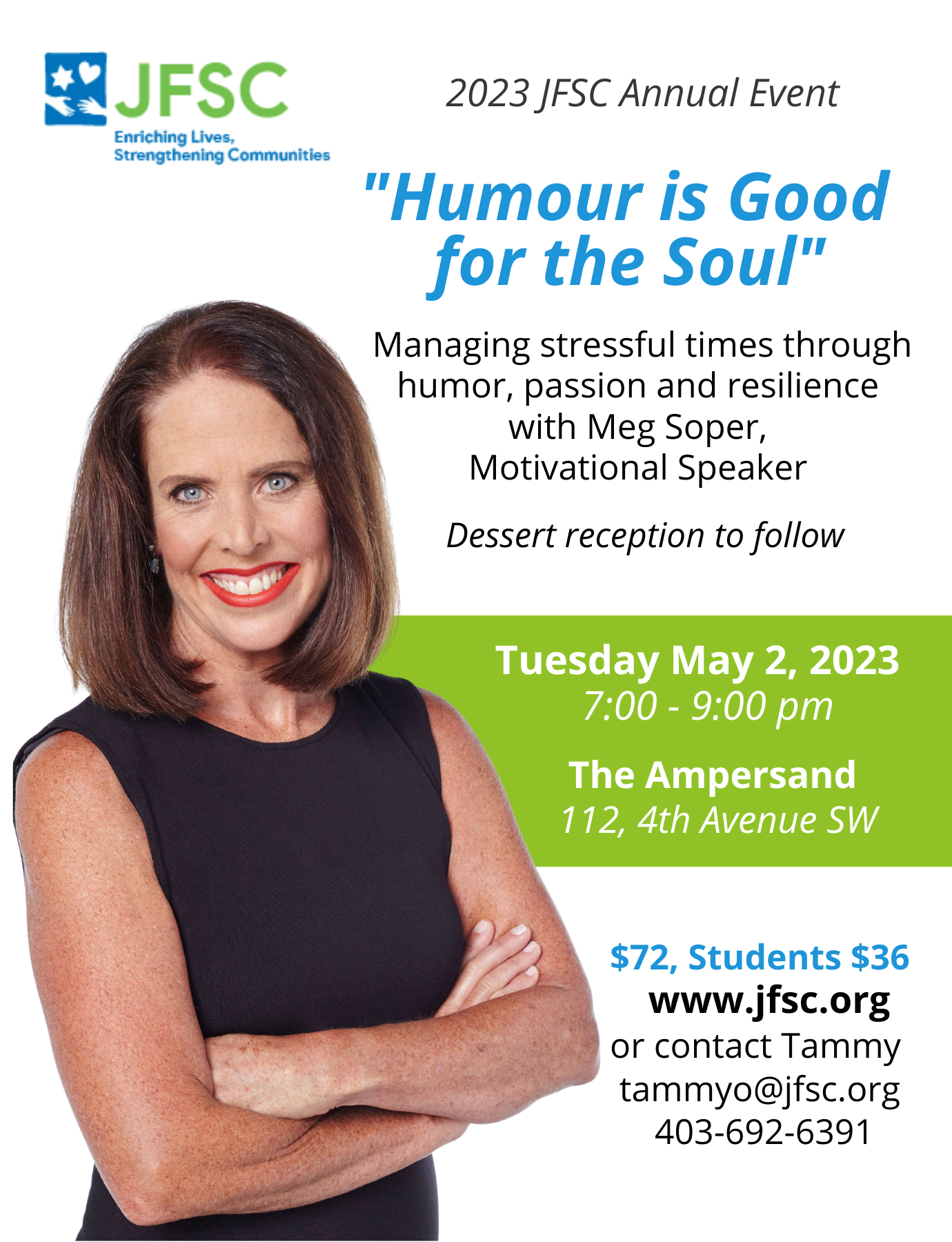 We all know that challenging times can be debilitating. Whether it's an acute event or chronic stress, the cumulative effects of adversity can wreak havoc on all of us. During these times, the last thing we think about, is laughing. But… research is telling us that this is one of the most important things we can do for ourselves.
Humour is a key ingredient in building resiliency in the face of adversity. Poking fun at our state of affairs lowers our stress hormones, makes things feel more manageable and helps us overcome fear. Shared laughter builds connections and reminds us that we are not alone. How many of us have had a chuckle over a situation with a complete stranger?
The Covid-19 pandemic highlighted the power of humour for many of us, bringing the world together with shared laughter and a dose of humanity. For example, there was the toilet paper 'thing'. The uncomfortable uncertainties of the lockdown were very evident, and collective anxiety was at an all-time high. While there were so many more pressing concerns, the thought of running out of toilet paper struck fear in our hearts (we all had that initial… gulp). The humour that arose from the silliness of stockpiling the 2-ply went viral, and was the source of social media memes, jokes, and giggles. This shared humorous connection went a long way to diffuse anxiety and made us feel we were all in it together.
The emotional and physical benefits of laughter have long been the subject of research. In Norman Cousins' 1979 book Anatomy of an Illness as Perceived by the Patient: Reflections on Healing, he discussed his theory of 'laughter therapy'. Cousins, a renowned Jewish journalist, editor, political activist and professor, had a strong personal connection to his area of research on the biochemistry of human emotions and the contribution of positive attitudes in fighting illness.
Diagnosed with a crippling connective tissue disease in 1964, Cousins used his theory of mind-body connection, and took it upon himself to incorporate humour into his life as part of his healing process. Cousins was a pioneer in the field with his research on humour's impact on health, and he maintained that a positive attitude has significant physical and emotional impacts on our wellbeing.
Sometimes humour can be an effective coping mechanism when handling serious, painful or frightening topics. Shared laughter and humanity in challenging circumstances can help relieve anxiety and build resilience.
Humour is good for the soul. Meg Soper, speaking at JFSC's May 2 Annual Event, understands how a positive attitude elevates both our own wellbeing as well as those around us. A motivational speaker, Soper combines her experience as a stand-up comedian, operating room nurse, and mother of two millennials to motivate audiences with humorous anecdotes and stress-busting strategies for personal resilience, teamwork and effective communication. Soper believes laughter is truly the best medicine available to deal with the day-to-day stress in our lives.
Proceeds from JFSC's Annual Event go towards promoting mental wellness across programs and services. For more information go to www.jfsc.org, to purchase tickets contact Tammy at tammyo@jfsc.org or call 403-692-6391.