By Regan Treewater-Lipes
(AJNews) – Winter weather in Edmonton is eclectic but winter programming at Edmonton's Beth Israel Synagogue – known as the Family Shul – is consistently great! February has an amazing line up of activities for the whole family: February 6 – family snow tubing; February 6 – Mikvah 101 with Rebbetzin Claman and February 17 – Bukharian Night with a special dinner and guest speaker.
BI's 'In Conversation' series kicked off in November with an evening of authentic Indian cuisine and a Zoom session with Sylvia Benjamin – a pillar of the Edmonton Jewish community. "It materialized to be a fantastic event, serving about 140 people. Rabbi Claman facilitated an informal quiz game, and Sylvia provided really interesting explanations about the food and Jewish life in India," explained Siderson. The inaugural 'In Conversation' experience was met with rave reviews!
With such enthusiastic endorsements, the Jewish community should mark their calendars for February 17 for the series' second exciting international culinary destination, and get their orders in soon, because Siderson and the crew are cooking up something exciting – Bukharian Night!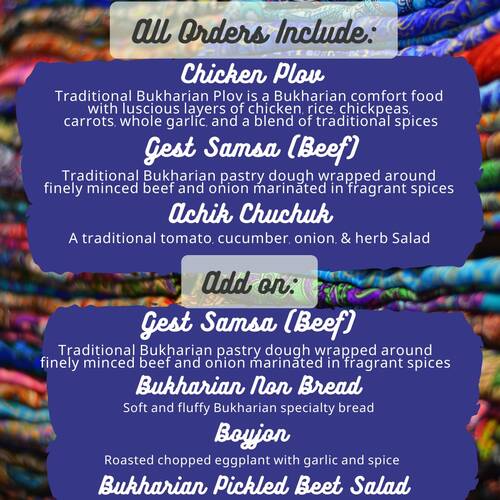 "We will be announcing our guest very soon, and the Rabbi will be hosting again," said Siderson. Bukharan Jewish history is fascinating and experiencing some of the cuisine will be a great way to learn more about it." Enough said – after hearing such glowing reviews, nobody will want to miss out!
The 'Outdoor Torah Adventures' for the winter season are already in full swing. On December 30, the first of the seasonal gatherings was outdoor themed, although hosted indoors at the West Edmonton Mall skating rink. "The first of our 'Outdoor Torah Adventures' may have technically been inside, (it was about -30c outside) but the activity had an outdoor spirit," explained Siderson jokingly. Along with some gliding loops around the ice, the experience was, of course, framed in Jewish learning through Torah reflection, and punctuated by some tasty treats, with fantastic Jewish music blaring throughout.
There is still time to sign up for the next 'Outdoor Torah Adventure' which will truly be outdoors! For those itching to suit up in their winter gear, Siderson and the team have joined with PJ Library and arranged snow tubing at Rabbit Hill on Sunday, February 6 from 9:30 to 11 am. Adventure goers should register online. The participation fee for snow tubing is $10/person and includes exclusive use of the tubing run and treats to help both fuel the physical activity and provide for noshing during Torah learning. BI and PJ Library invite the entire Edmonton Jewish community to register and attend.
It might seem that with each passing day new restrictions are being announced, but things are still busy at BI thanks to some creative innovations.
"I was taking my jog in the -28C chill, and I started thinking about the back-and-forth of all the re-openings and closures we've experienced over the past two years," commented Siderson. "It occurred to me that this is not unlike a game of ping-pong. We are bouncing back-and-forth like ping-pong balls, so why not just enjoy an actual game of ping-pong!"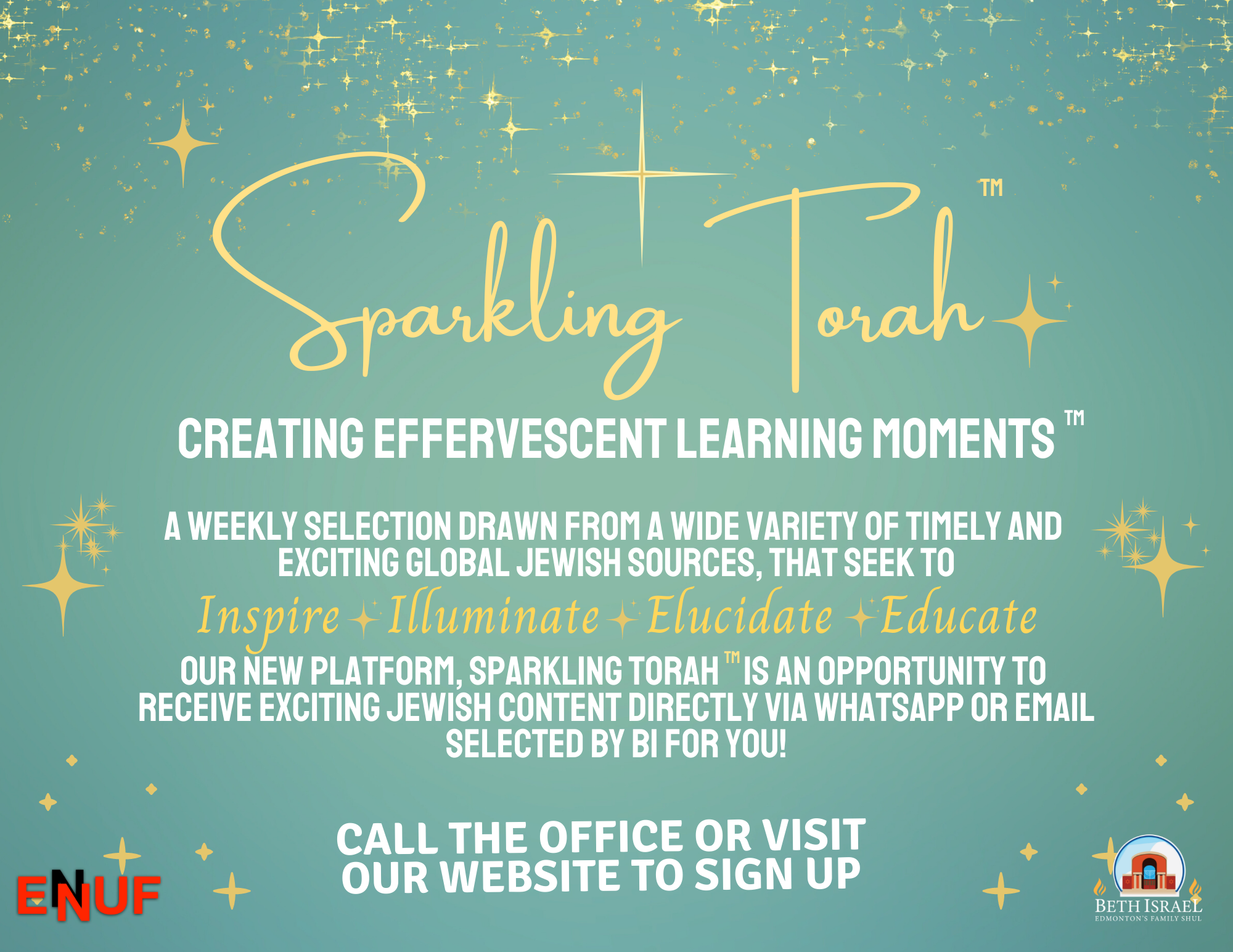 With hot coffee provided, BI congregants can sign up for one hour time slots to partake in this pastime and get their blood pumping. "We obviously disinfect the paddles and other equipment after each game, but ping-pong allows for social distancing by nature." BI members who would like to schedule a game during regular opening hours can bring their own partner or play a solo round by contacting Moshe at shuldirector@familyshul.org.
And for those needing a bit more pizzazz added to their week, the BI program planning team challenges community members to: "learn, laugh, cry, and engage" with a new weekly series called 'Sparkling Torah.' Those interested can sign up for free and will receive a link by WhatsApp or email, delivering directly to them carefully curated and meaningfully selected Jewish content selected to "illuminate, elucidate, and educate" as Siderson put it. "The content is diverse, and we really look for material that is eye-opening and thought provoking."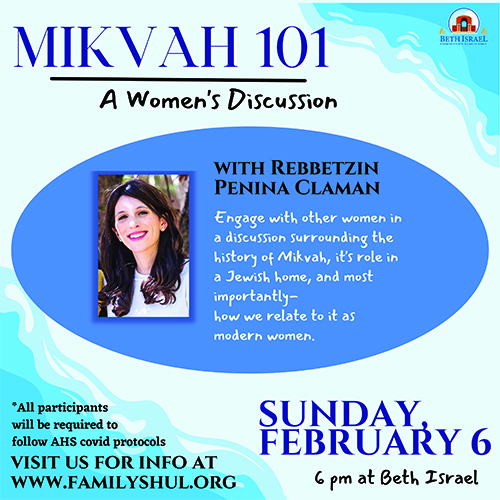 A recent video circulated, presented by Rabbi Yoel Gold, titled "A Babysitter's Message," chronicled the touching story of Jordan Schwartz and his 2003 tour in Iraq with the US. Armed Forces. While on patrol, Schwartz, who was raised in a secular Jewish home, was struck by an ominous sense of danger. He was saved from certain death when he remembered the Shema taught to him by his babysitter when he was a small child. He bent his head to say the prayer just in time to avoid flying shrapnel from an explosion. Upon returning to the base, rattled but alive, Schwartz was given a kippa and siddur by an Army chaplain. He took this as a sign from G-d, and soon enrolled in Yeshivah. The clip, both uplifting and poignant, is short and can be easily integrated into busy schedules. Those interested should visit: familyshul.org/form/sparklingtorah.
The new program kicked off on January 5 with surprises in store for every upcoming week – why not add a little sparkle to your week?
In addition to these activities Rebbetzin Claman will soon begin hosting socially distanced women's classes in adherence to AHS protocols. Classes will include Mikvah and creative writing and she will also be teaching active movement classes for kids. Specifics about these learning opportunities with the Rebbetzin are at familyshul.org/
So as the temperatures dip and dive, the spirits of the Edmonton Jewish community need not follow suit. With all that's coming to life at BI, this winter promises to be an active one.
Regan Treewater-Lipes is a Local Journalism Initiative Reporter at Alberta Jewish News.