(December, 2016) – This Chanukah, as the warm glow from the menorah brightens our lives, we are reminded of our responsibility to share that light with those in need, including the Jews across Edmonton and around the world living below the poverty line, unable to afford even the most basic staples of the holiday; a holiday so joyous for so many.
Dear Jewish Community of Edmonton,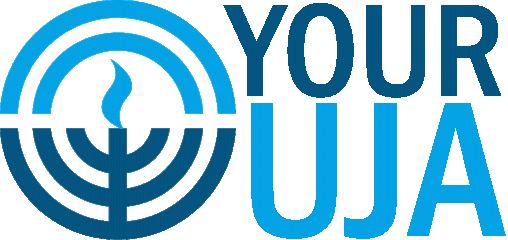 It's the ripple effect. You see it when you drop a pebble in a pond and send ripples from one end to the other. And you see it with your tax-deductible gift to the
Edmonton United Jewish Appeal (UJA).
When you give to the Edmonton Jewish Federation through UJA, you help thousands of Jewish people starting at home and extending as far as the four corners of the world.
Locally, you help sustain a robust safety net that provides emergency food and medicine, job training and placement, mental health counseling and shelter, and so much more. The Jewish Federation of Edmonton is here for anyone in need.
Across the country, you help Jewish college students with the facts and training they need to combat anti-Semitism and oppose the anti-Israel Boycott, Divestment and Sanctions (BDS) Movement.
And globally, you help tens of thousands of immigrants find homes, jobs and a place in Israeli society, even as war and anti-Semitism are driving the largest wave of aliyah in a generation.
In fact, your tax-deductible gift brings food, medicine and shelter to impoverished Jewish communities in 70 countries on five continents.
And those ripples are just the beginning.
With your generous, tax-deductible gift you make a deep and lasting impact.
You support our Jewish day schools and summer camps that give our children positive memories they will always associate with their Jewish heritage.
You strengthen the bonds young Jewish adults have with Jewish people in Israel and worldwide – more than 500,000 have taken Taglit-Birthright trips to Israel.
You bring kosher meals, medical care, shelter and help with daily living to thousands of elderly Jewish people – our parents and grandparents – including many impoverished Holocaust survivors in the FSU.
And now, when the need has never been greater, your generosity can make a greater impact.
Your gift increases security for synagogues, schools, and other Jewish establishments, even as we work with intelligence, homeland security and law enforcement agencies to keep our communities a top concern.
Your gift rescues and provides emergency services to victims of terrorism.
Your gift provides relief to victims of war and natural disaster. Whether it's missiles raining down on Israel's south, a violent conflict in Ukraine, hurricanes in Haiti or fires in Alberta, Federation is there to help – and to rebuild. And amid rising anti-Semitism, Jews in Europe and around the world know they can rely on our unwavering support and security expertise.
Your gift, made from the comfort of your home, has far-reaching effects.
Your gift can do more good for more Jewish people in more places. So please, if you haven't already, find it in your heart to give what you can. And do it now. Time is running out to make a gift that is tax-deductible for 2016.
If you have already given, thank you very much for your generosity – its impact will send ripples of much-needed support throughout Jewish communities right here and across the globe.
May 2017 bring you much happiness, health and success.
Happy Chanukah,
The Jewish Federation of Edmonton