by AJNews Staff
(Edmonton) – There's going to be Oil this year at the Giant Chabad Menorah Lighting at the Ledge! That's Oilers star Zach Hyman who will be joining Chabad Rabbi Ari Drelich, dignitaries Alberta Premier Jason Kenney and Edmonton Mayor Amarjeet Sohi and the whole community as he lights the Giant Chabad Menorah at the Legislature grounds in Edmonton on Sunday November 28 at 5 pm.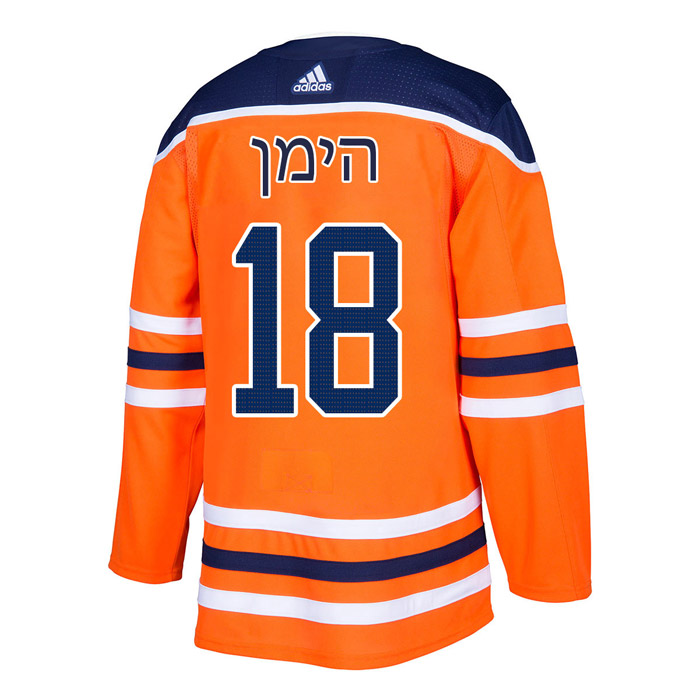 The celebration will take place at the Legislature South Amphitheatre on 97 Avenue between 106 and 107 Street and the emcee will once again be Global TV's Mike Sobel.
There is guaranteed to be fun for the whole family at this outdoor event, says Rabbi Ari, including greetings from the dignitaries, a dreidel parachute, sufganiyot donuts, a musical interlude by Cantor Bert Malo and more.
And for those who can't attend, they are invited to join the event on Zoom with this link
https://us02web.zoom.us/j/83137756162?pwd=S2ZmSG1yMm9aUEFYSlBneGJTejlMdz09

In addition to the celebration of eight days of oil with Oilers star Zach Hyman, this beautiful event will include holiday treats, entertainment for both young and old and of course the ceremonial lighting of Alberta's largest Menorah standing at 21 feet and weighing 5000 lbs.
The evening will also once again feature a Menorah Car Parade that will light up the city on the way to the Giant Menorah Lighting. For more information about the parade click here and to join the car parade call Rabbi Dovid Pinson at 780 299 0066.
Chanukah, the festival of lights, celebrates the victory of the few against the many, the weak against the mighty and the righteous against the wicked.  The festival also commemorates the rededication of the Holy Temple in Jerusalem, during which only one day's supply of oil for the Temple Menorah miraculously lasted eight full days.
"The Menorah represents the light and strength that we need to overcome the challenges we encounter in our everyday lives," says Rabbi Ari. "Every person is like a candle, we each have the ability to brighten the world."
In addition to Chabad Lubavitch of Edmonton, sponsors of the event are the Jewish Federation of Edmonton, the City of Edmonton and National Council of Jewish Women – Edmonton Section.