By Jenna Soroka
(AJNews) – Calgary Jewish Academy (CJA) student Kinsley Oykhman was born to be seen, and the world got to watch her shine on April 26, 2022 on the Canada's Got Talent (CGT) stage.
Eleven-year-old Kinsley represented YYC Dance Project back in 2021 with her 4Dance teammates after auditioning for the show. The dance group got voted by the judges to move on to the semi-finals but were later cut from the show.
According to their website, "YYC Dance Project is an elite dance team that is partnered with Alberta Ballet School. Under the direction of Tanja Rosner it was formed in September 2014 and currently has 50 members ranging in ages 8 to 17. Dancers train in ballet, modern, contemporary, jazz and hip hop."
Kinsley joined YYC Dance Project in 2020 and was invited to join the Alberta Ballet School artistic program in 2021. She would train from 8 am to 10:30 am every day and then attend CJA for her academics. Jordana, Kinsley's mom, expressed how grateful both she and Kinsley are for the accommodations staff have provided at CJA to help Kinsley pursue her passion.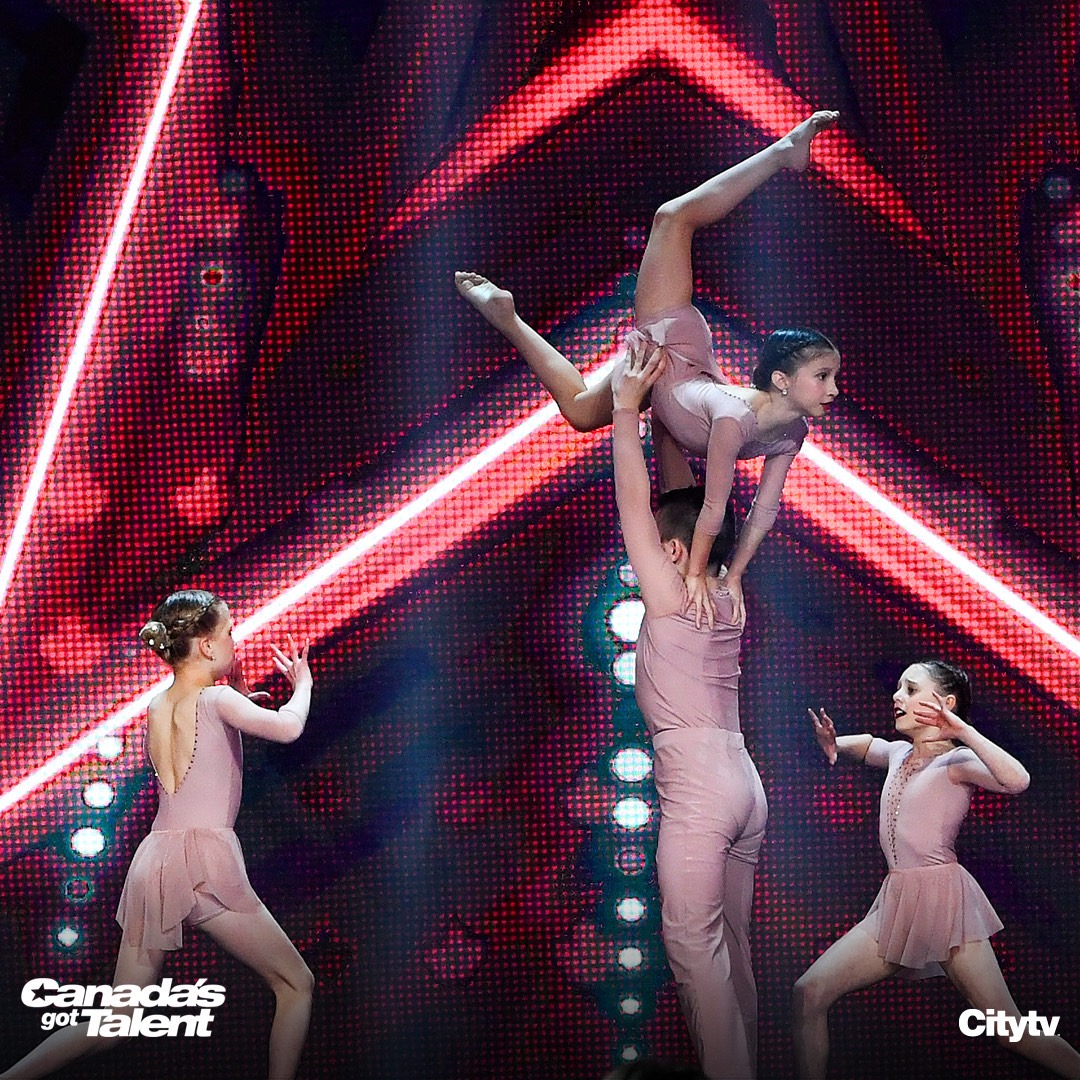 "CJA has been so supportive – doing whatever they can to make sure she can continue her dancing and not miss out on being a part of the Jewish school," she noted.
In the spring of 2021, Kinsley trained in California to prepare for nationals happening in July, The Dance Awards Las Vegas. The Dance Awards is a prestigious awards ceremony held in the United States that recognizes excellence in dance. Kinsley got top 3 in the mini female best dancers' category out of 100s of dancers, validating her many years of hard work, dedication, and talent. You can watch the improv she performed at the competition on YouTube, The Dance Awards Las Vegas 2021 – Mini Female Best Dancer Dance Off, that awarded her top 3.
After nationals, Jordana found out about the opportunity to audition for Canada's Got Talent. Derek Piquette, former contestant on So You Think You Can Dance, choreographed the CGT number for 4Dance. Due to public health restrictions during the summer of 2021, Kinsley was unable to attend practices in-person and was sent a video to learn her part. The dance group only had one day to practice together before the audition was filmed the following day, which is a testament to the professionalism of these dancers.
"She was born to dance, but she was also born to perform," Jordana expressed. Kinsley's mom went on to share how before her daughter could even dance, she would be waving at people and talking to people at the mall. At 18 months old, Kinsley was already enrolled in Mommy and Me dance classes.
"I was dancing around the house, moving my body," Kinsley added. "Whenever music came on, I always would just move or kick or do cartwheels. Then [my mom] just put me in dance and I loved it."
With Kinsley's continued growth and success, more hours are being poured into training and performing. She is getting to travel around the world and Jordana explains how "the bar keeps getting higher and higher for what we're going to do."
Her time on CGT is not the end of Kinsley's journey, as she was recently accepted into a training program in California for next year that gets students industry-ready to be in dance, music videos, auditions, acting, singing, and more. She shared that she wants to get into acting, be on shows, and express her personality in various ways. If CGT renews, Kinsley said that she wants to audition again as a soloist.
"It's not just this little girl from Canada. It's this little girl from the Calgary Jewish community on national television, and she's worked so hard for it," Jordana said with pride.
As soon as you meet Kinsley, it is evident that she eats, sleeps, and breathes dance. Her undeniable talent combined with her kind heart makes her a special member of the Calgary Jewish community.
Mazel Tov, Kinsley, for all your accomplishments and the exciting future that lays ahead!
Watch her perform on Canada's Got Talent's YouTube Channel by searching 4Dance CGT. You can leave her your well wishes in the comments section and share the video with friends and family.
Jenna Soroka is a Local Journalism Initiative Reporter for Alberta Jewish News.