(AJNews) – Canadian Hadassah-WIZO (CHW) has entered a new chapter in its 100-year history. CHW recently announced the appointment of Lisa Colt-Kotler as the organization's first CEO. This is a tremendous opportunity for change. Lisa has already spearheaded inventive fundraising strategies, restructured the organization, and introduced modern branding that represents the interconnectedness of Canada and Israel to CHW's mission and vision for the future. Her vision includes creating fresh approaches for philanthropy that generate impact, provide sustainable revenue streams, and fund social enterprises to empower women.
CHW strongly believes that every human being deserves the right to achieve their full potential, while living in safety and security. This summer, due to the recent surge in domestic violence, CHW is launching a campaign that will step up emergency support and services.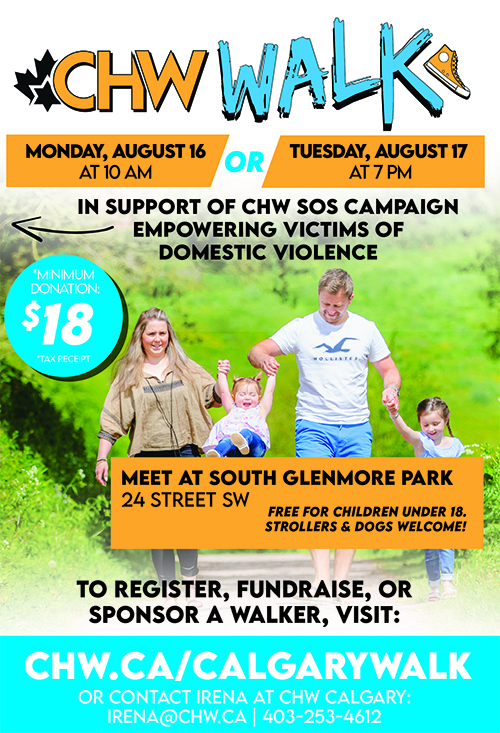 COVID-19 isn't the only pandemic to worry about; the worldwide increase in domestic violence has been coined the Shadow Pandemic by the United Nations. Globally, an estimated 200,000 women live with violence and fear. The number of domestic violence complaints in Israel has increased by 800% since the beginning of COVID. CHW's summer campaign, S.O.S – Starting Over Safely, will ensure a safe haven for at-risk adolescents, provide basic necessities needed to help families start over safely, and will empower women to break the cycle of violence.
For anyone looking to support the cause locally, CHW Calgary Centre is hosting the CHW Walk on August 16 and August 17 at South Glenmore Park. Donate a minimum of $18 to join or support the walk by sponsoring a friend. The walk is stroller and pet friendly, and kids under 18 are free.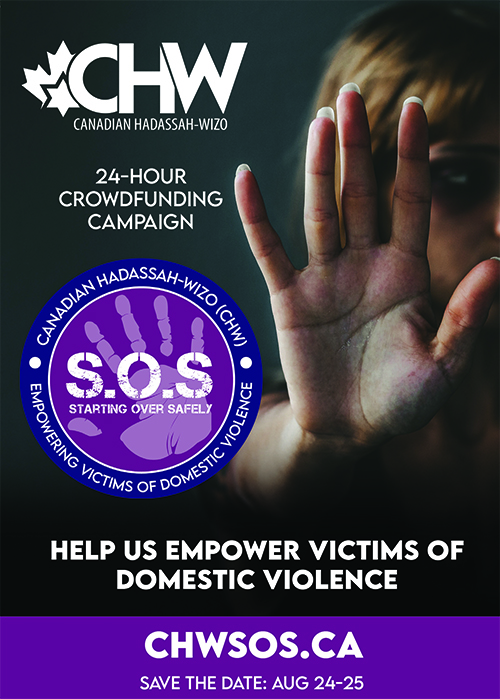 "You have the power to empower! Join us at the walk to empower women and children who need our help," said Irena Karshenbaum, CHW's new Development Officer for Western Canada.
Also, on August 24-25, all donations to the SOS campaign will be matched three more times by a loyal community of donors recognized as "Matching Heroes." That means, during the 24-hour campaign, which kicks off at noon in each city across Canada, every gift is quadrupled. To make a gift, visit www.chwsos.ca on August 24. Supporters can also enjoy a star studded virtual 90-minute blockbuster telethon beginning at 6:00 p.m. MT right from the campaign website.
Register, fundraise, or sponsor a walker at www.chw.ca/calgarywalk.
For more details, contact Irena at irena@chw.ca or call 403-253-4612.