**An important note about today's Annual Tova Yedlin Lecture with Professor Marcin Wodziński**
Due to travel disruptions, Professor Wodziński's lecture will now be delivered online via Zoom at 1 pm MST. The virtual event is open to the public. 
An in-person watch-party and reception will still proceed as planned in the Student/Arts Lounge in Arts & Convocation Hall at 1:00 pm. Coffee, tea, and a selection of delicious pastries will be served. Free and open to the public with no registration required to attend! We encourage you to join us in person!
Both in-person attendees and Zoom participants will have an opportunity to participate in the Q&A session with Professor Wodziński.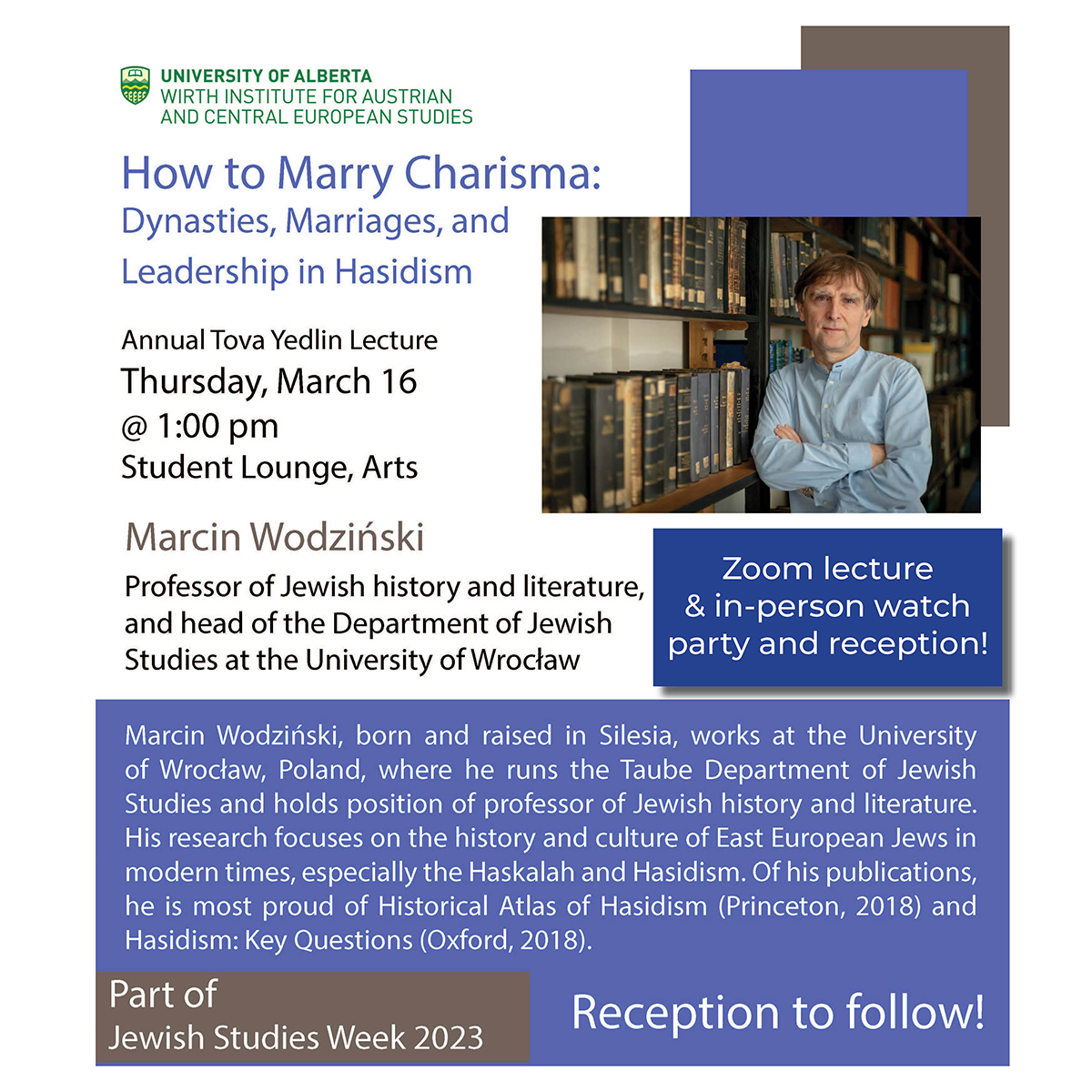 Annual Tova Yedlin Lecture
How to Marry Charisma: Dynasties, Marriages, and Leadership in Hasidism
Thursday, March 16, 2023 @ 1:00 pm 
In-person watch-party and reception | Arts Lounge (Student Lounge), Arts & Convocation Hall 
Click here to register via Zoom
Marcin Wodziński, born and raised in Silesia, works at the University of Wrocław, Poland, where he runs the Taube Department of Jewish Studies and holds the position of professor of Jewish history and literature. His research focuses on the history and culture of East European Jews in modern times, especially the Haskalah and Hasidism. Of his publications, he is most proud of Historical Atlas of Hasidism (Princeton, 2018) and Hasidism: Key Questions (Oxford, 2018).