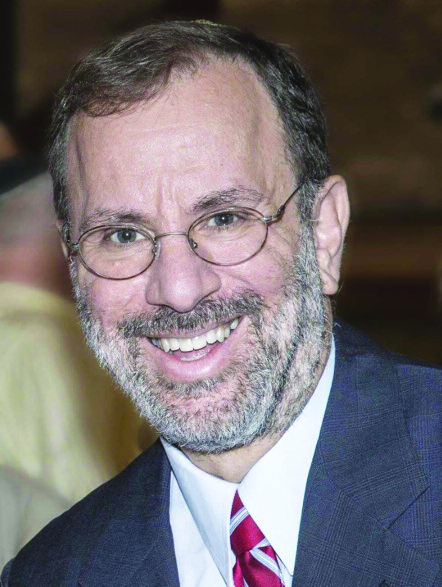 by Rabbi Steven Schwarzman
This year, Jews all over the world, instead of gathering together for Pesach seders, will be staying home. For some, the seders will be the same as always, just smaller. For some, it will be unfamiliar territory as they find themselves leading a seder for the first time or the first time in a long time. And for some, there will be no seder, because there is no one in their household or facility who can put a seder together.
Community seders have been cancelled. And so, precisely when we most want to come together as a community, we can't, because to do what we normally do – to share the holiday meal with friends, family, and strangers – becomes a threat to public health, a very real danger to human life.
For most of us, this is completely different from any Pesach we have known. And so we have to think hard about Passover, what it really means, and how to do Pesach this year, different from all other years.
First, the preparations. We're all required to rid our homes of hametz before Pesach. (Note: dirt is not hametz. Clean as best as you can, especially in the kitchen, but know that biur hametz – getting rid of leaven – doesn't equal Spring Cleaning As If You Were Staging The House For Sale.) For some, it may be easier this year, since most of us are at home anyway. But for those who can't do this on their own, whether they live in a facility or simply don't have the physical ability to do this, it's important to do what you can and not despair over what you cannot do.
Centuries ago, in addition to everyone cleaning their homes of hametz, rabbis instituted the practice of selling one's hametz before the holiday starts. Why? Because it's impossible, even in the best of circumstances, to physically remove every molecule of leaven from our homes. So we arrange a sale of all re-maining hametz to someone who is not Jewish. We do this every year, and this year, it may be that a few more items will be included in that sale than usual.
How do you sell your hametz? Just contact your rabbi, who will do this for you. The rabbi collects authorizations from shul members (and anyone else who asks) to sell their hametz for them, and arranges a sale to a non-Jew.(Synagogue custodians often fill this role.) The hametz then belongs to the buyer, not to you, all through the eight days of Passover. A few minutes after the holiday is over, the rabbi arranges for the hametz to revert to its prior owners. And presto -you will have fulfilled the Torah's command to not possess any leaven through the holiday.
Second, the seders. If you have everything you need already, great. If you don't have a haggadah, the Rabbinical Assembly (the association of Conservative rabbis) has made their's available for free download this year – see rabbinicalassembly.org/sites/default/files/2020-03/FeastofFreedomPassoverHaggadah.pdf, and you can find others online as well, for purchase or for free. Try to find a haggadah that you like and that contains more than the bare-shankbones text, so that you can deepen your understanding of the story and the rituals of the seder. Might as well make it interesting, no?
Okay, when do we eat? You'll need to get matzah and the items for the seder plate, plus whatever you're going to eat for the meal itself. The good news is that the supermarkets in Edmonton that carry significant varieties of kosher foods year-round have their Pesach foods in stock. But don't wait till the last minute.
Finally, there are many people whose incomes have been drastically reduced as businesses have shut down. If you are able, please consider making a donation to the Edmonton Food Bank at edmontonsfoodbank.com for local needs, and to Leket Israel, at leket.org/en, to support the hungry in Israel.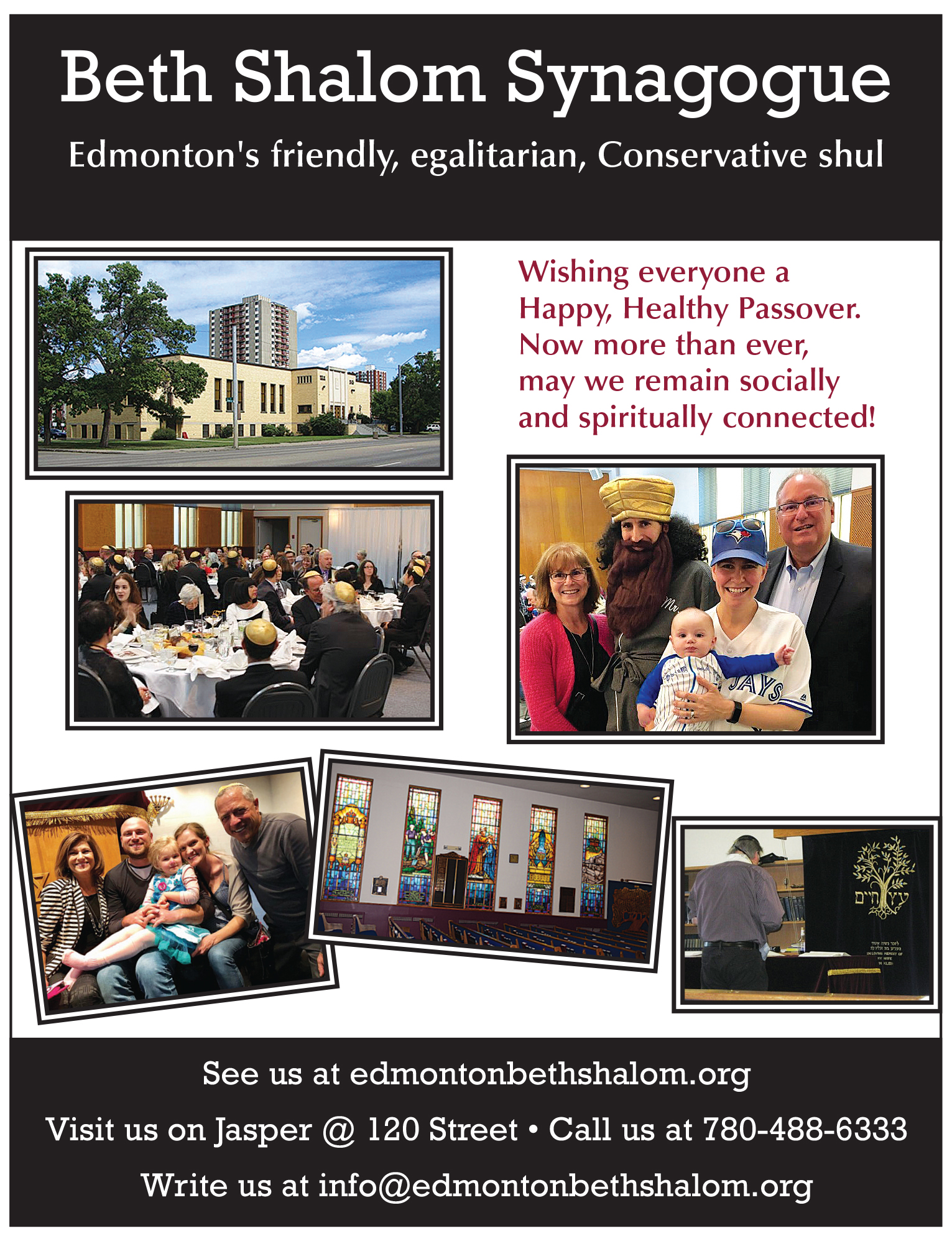 We all pray that the coronavirus will pass over us, our families, and the whole world. May this Passover, even with its unusual circumstances, bring us a renewed sense of freedom so that we may serve God and help the people around us.
Rabbi Steven Schwarzman is the spiritual leader at Beth Shalom Synagogue, Edmonton's Conservative Egalitarian shul. For information visit edmontonbethshalom.org